Melanie Chisholm, better known as
Mel C
or Sporty Spice, spoke to the
Daily Mail
about the success of Victoria Beckham and her family.
While the rest of us are quite enjoying
David Beckham's H&M campaigns
, Mel C said that she'd rather not see David in his pants.
'When you see David in his pants quite a lot, you think, "That's my friend's husband, and I really don't want to see him in his pants."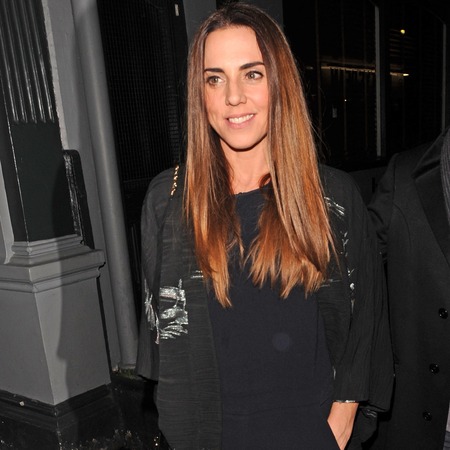 'Brand Beckham is huge and they've worked so hard at building that huge empire. I see it all the time, the endless public fascination with them. I really feel for Victoria actually, because you can see whenever we meet up, she walks into a room and all eyes are on her. That's a huge pressure.'
She also had praise for Victoria, though: 'To have come from a pop group to be respected in the fashion world – we have so much respect for her for doing that, and she's worked bloody hard to get there.'
The Beckhams are just unstoppable, aren't they?
Romeo's career
is taking off already...
THE LATEST VICTORIA BECKHAM HANDBAGS FOR SS13
ROMEO BECKHAM STARS IN NEW BURBERRY SS13 CAMPAIGN
DAVID BECKHAM TOURS CHINA AND SLIPS WHILE SHOWING OFF