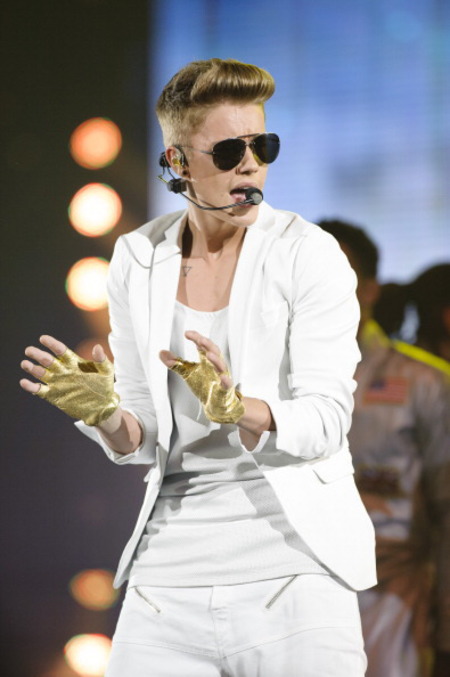 Justin Bieber
's visit to Anne Frank's House in Amsterdam worked up a storm when the museum reported his comments in the house guestbook.
Bieber wrote, "Truly inspiring to be able to come here. Anne was a great girl. Hopefully she would have been a belieber. "
The 19-year-old's comments caused outrage meaning the singer made international headlines once again.
The pop star has already gained enough negative publicity during his Europe tour when he threatened paparazzi in London and attempted to
sneak his pet monkey into Germany
!
The young diarist that he refers to as 'a great girl' is an important historical figure who documented her life in Nazi Germany before dying at Bergen-Belsen concentration camp in 1945.
However, a museum spokeswoman defended Bieber saying, "His comments were quite innocent...he was here for more than hour and interested in Anne Frank's life, and that for us is the most important thing."
#AnneFrankHouse: it's very positive that #JustinBieber took time & effort to visit JB was very interested; hope visit will inspire his fans!

— Anne Frank House (@annefrankhouse) April 15, 2013
Do you think people are giving Justin a hard time or is it a well deserved slap on the hand?
JUSTIN BIEBER RELEASES NEW MUSIC VIDEO 'ALL AROUND THE WORLD'
JUSTIN BIEBER'S PET MONKEY SEIZED AT AIRPORT IN GERMANY
JUSTIN BIEBER HAS BEEN CALLED A SPOILT BRAT BY HIS LONDON TATTOO ARTIST