The
One Direction
lads like to keep things fun so we are loving the fact the boyband are set to tour America in a Scooby Doo Mystery Machine style tour van.
The boys have abandoned the usually favoured private jets and classic tour buses for the customised bus that reportedly costs £70,000!
According to
The Mirror
, the van is currently being kitted out in a factory in London and will be fitted with all the latest gadgets for the lads.
As well as having the One Direction logo "wrapped" on the side, the bus will be decked out with top range entertainment, including a plasma screen television and individual entertainment consoles.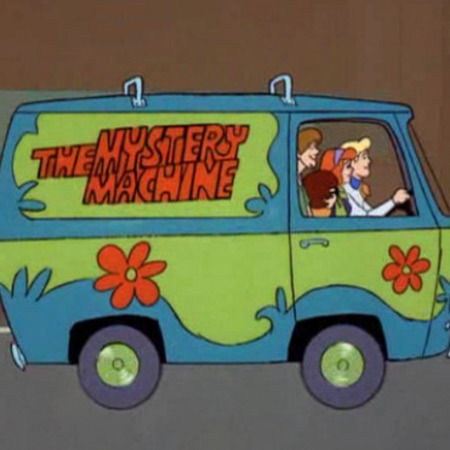 Speaking to The Mirror, a source said, "The boys love cartoons and Scooby Doo is a cult classic. They wanted to do something special ahead of their US tour and decided to get a bespoke tour bus created.
"The guys are desperate to have it shipped over to America so it can join them on tour. Scooby's obviously a US import and massive out there so they know the van will be a hit with both the fans – and their mums.
"If management decide it's too expensive and impractical then they'll simply keep it as a fun vehicle for travelling from city to city over here."
Are we the only ones who think this is the best idea ever?
ONE DIRECTION JOKE ABOUT TAYLOR SWIFT ON STAGE
MICHELLE KEEGAN QUITS CORONATION STREET
CARA DELEVINGNE GETS SHAT ON BY A BIRD!