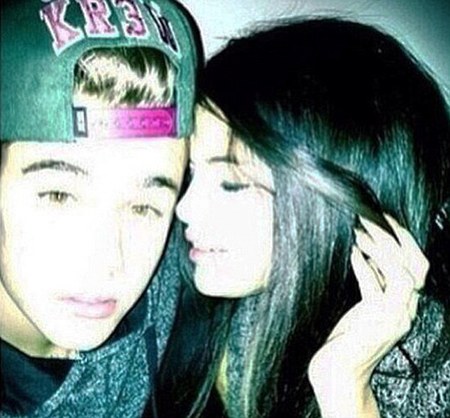 It was just last week that
Selena Gomez boarded a long-haul flight to Norway
which just happened to be at the same time as ex-boyfriend
Justin Bieber
's Oslo tour.
So we'd be silly to think she wasn't there to rekindle her love with the 19-year-old heartthrob!
Then Justin posted a cosy picture on
Instagram
of him and Selena, but he quickly deleted the picture shortly after as if people hadn't already taken millions of screen grabs.
The pair seem to be pretty loved up in the photo so who know what's going on with these two.
Are we the only ones who think she's holding her hair out of her face so that we know it's her in the snap?
So are speculations right- are the on and off again couple an item again?
What do you think below!
ARE JUSTIN BIEBER AND SELENA GOMEZ SET TO GET BACK TOGETHER?
WATCH! SELENA GOMEZ TELLS DAVID LETTERMAN: "I MADE JUSTIN BIEBER CRY"
WATCH: SELENA GOMEZ DISSES JUSTIN BIEBER IN NEW YOU TUBE VIDEO?