It was Jessica Alba's 32nd birthday on Sunday and we couldn't help but notice how in love her and her hubby, Cash Warren are.
She celebrated her birthday at Bootsy Bellows nightclub Saturday night in West Hollywood, Californa. The
Sin City
star goes on to thank husband, Cash Warren and friends for making her day "so special".
Jessica posted a photo of her and Cash smooching on instagram. She said "Last night was the best time EVER! I love all my friends so much! Thnk u 4 making me feel so special - and the love of my life @cash_warren ur my everything!"
Cash Warren follows by posting a picture of him and Jessica looking happier than ever. He said "I could search for a lifetime and never find a best friend like you...Happy Birthday my lovely wife." Awe.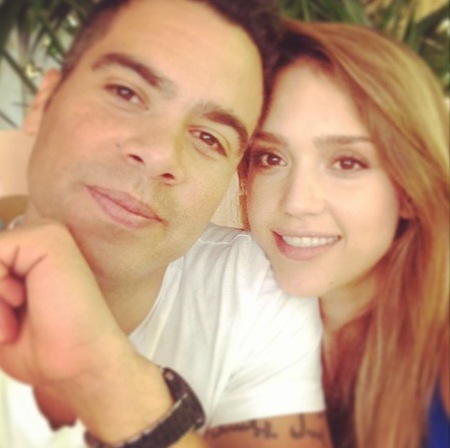 On Sunday, Jessica's besties, Lauren Andersen and Kelly Sawyer surprised the actress with an at-home brunch and spa day where they enjoyed mimosas and salads. Yum.
Major birthday envy!
What do you think?
JESSICA ALBA WORE A DOUBLE CORSET DAY AND NIGHT TO LOSE BABY WEIGHT
JESSICA ALBA'S NEW BOOK HITS NEW YORK TIMES BEST SELLER LIST
CELEBRITY TREND: PRETTY PRINTS AT NICKELODEON KIDS' CHOICE AWARDS 2013