Chris Brown's ex Karrueche Tran was at Chris's birthday party on Friday, but
Rihanna
was nowhere to be seen. This has sparked rumours that the pair are having problems again.
Chris was celebrating his 24th birthday at a nightclub in Los Angeles with friends and savoury cupcakes, of all things.
In the past, Chris said of Karrueche: 'She was my friend through it all. It was a friendship more than a relationship. I still love her, but at the end of the day, it's like I got love for her.'
Meanwhile, Rihanna was in New York watching a basketball game. She tweeted a photo of her position in front row, showing off some gladiator-style heels and saying she could trip the referee from where she was sitting.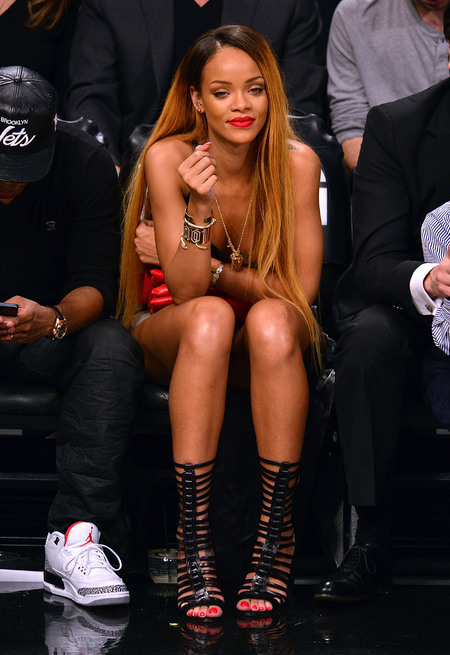 We wonder how Ri feels about Chris and Karrueche hanging out if they still have feelings for each other. We wouldn't be too happy about it...
RIHANNA FOR MAC RANGE LAUNCHED - DID YOU PICK ANYTHING UP?
WATCH: RIHANNA TOUR DOCUMENTARY PREVIEW
KATY PERRY IS BRANDED A 'DEVIL CHILD' BY HER PREACHER FATHER