Chris Brown
is definitely making his split from Rihanna permanent as he continues to rebuild his relationship with ex and RiRi's love rival Karrueche Tran.
The singer wished Karrueche a very public Happy Birthday on Twitter after his recent split from Rihanna.
Happy bday @karrueche

— Chris Brown(@chrisbrown) May 17, 2013
Then Karrueche replied with a very simple but telling message.
@chrisbrown ❤

— Karrueche Tran (@karrueche) May 17, 2013
But we bet RiRi was more annoyed by the "Throwback Thurday" snap that Karrueche uploaded last week.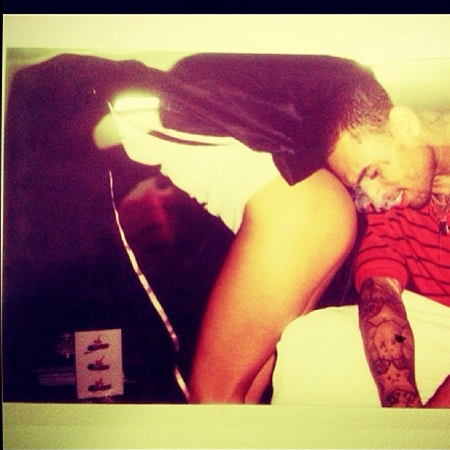 She captioned the snap, "TBT my birthday last year. Who's face am I gonna put my ass in this year? Lmao I'm kidding."
We wonder if Chris sang this track to Karrueche...
Reckon Chris and Karrueche are back together now he's called it quits with Rih?
RIHANNA MAKES STATEMENT IN MASTURBATION TOP
TOP 5 BAZ LUHRMANN FILMS
FIFTY SHADES OF GREY DIRECTOR REVEALED?