American Idol
judge
Nicki Minaj
may not return to the reality show, but her new video definitely won't appear on the show - ever.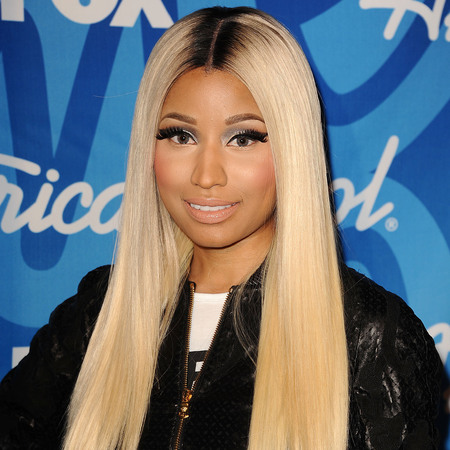 The finale aired on Thursday with performances from Korean star Psy and Aretha Franklin (through satellite), but Nicki Minaj did not grace the stage.
She told reporters: "I had already committed to the Billboard Awards to perform my single and so I wasn't allowed to perform it on Idol and perform it on Billboard"
She did however admit to wanting to premiere the song on
American Idol
, adding: "I was supposed to premiere my 'High School' video on
Idol
but they said it was too risque... Anyway."
The song discusses adultery and features Lil Wayne. Minaj plays a mistress in the video.
Do you think the video and song are too risqué for prime time television?
Watch it below and let us know!
NICKI MINAJ DITCHES HER HOT PINK LIPSTICK FOR ELLE MAGAZINE
BRITNEY SPEARS DEMO FOR SMURFS 2 'OOH LA LA' LEAKS ONLINE
BEYONCÉ RESPONDS TO PREGNANCY RUMOURS WITH INSTAGRAM PICTURE