We all know
Rihanna
loves to show off her amazing body. Usually we don't mind but we can totally understand why she would have been forced to take down THAT picture of her bum from Instagram yesterday.
The singer took the snap from the video shoot of her single,
Pour It Up
, and we aren't even sure if we will be able to handle the video if that's what we're gonna see.
Oh, why can't our bums to look like that?
We can't help but wonder why RiRi felt the need to share so much cheek action. Could it have anything to do with the fact Chris Brown is hanging with his ex Karrueche Tran again?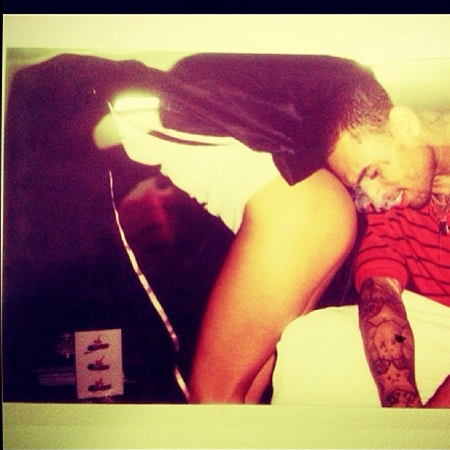 Do you think RiRi was trying show Chris what he's missing?
RIHANNA BEINGS WORK ON A NEW ALBUM?
CHRIS BROWN AND KARRUECHE TRAN INVOLVED IN A CAR CRASH
CHERYL COLE SHOWS LOVE FOR HER "WIFEY" KIMBERLEY WALSH