Miranda Kerr made
Jennifer Aniston
some custom-made bridal lingerie for her upcoming wedding to Justin Theroux.
Guess that solves the riddle of what Miranda Kerr will do after Victoria's Secret then.
The model is keen to start her own lingerie line so reportedly sent bride-to-be Aniston a box of her designs for her wedding night (side note - those pictured above are not them. That's just a picture we had lying around of Jen in her pants.)
A source told America's
OK!
magazine, 'It's hand-stitched, one-of-a-kind! It's virginal white, sexy yet classy, too - and absolutely beautiful.'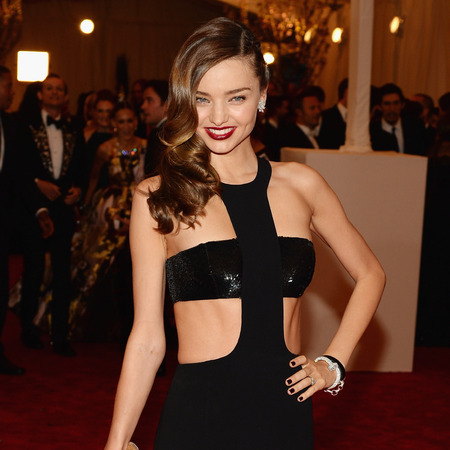 Apparently Jen gave her pals a sneak peek and they all approve (not sure we'd show our mates – but carry on), 'Everyone said she looked beautiful. Jen loves it so much that she's going to wear it on her wedding night.'
Apparently the pair aren't particularly close, but Aniston was so moved by Miranda's gesture that she's going to invite her round for a bonding yoga session.
Think that's odd - check out these bizarre celebrity wedding presents...
6 WAYS TO HANDLE A DIFFICULT MOTHER-IN-LAW
TAKE 3: HONEYMOON TRAVEL WARDROBE SORTED
THE RULES EVERY BRIDESMAID SHOULD FOLLOW