Katy Perry
and Robert Pattinson were seen watching a strangers wedding rehearsal in Calfornia over the weekend.
The pair - who are close friends- were in Katy's hometown of Santa Barbara and it's thought K Pizzle is offering some comfort to RPatz
following his split from Kristen Stewart
.
Speaking to People magazine, wedding guest Stephanie Sands said, "Katy and Rob were just sitting next to each other watching the wedding rehearsal in the main courtyard area.
"They were dressed very casually. She was wearing a hoodie and big sunglasses."
"There was no PDA between them and no body language that showed they were dating. They just sat together and watched."
We don't know about you but we kinda want these two together.
Katy can help show off Rob's fun side and they can make sweet music together and stuff. Cause Rob is musican as well if you didn't already know!
Need more reasons? Just look at this picture...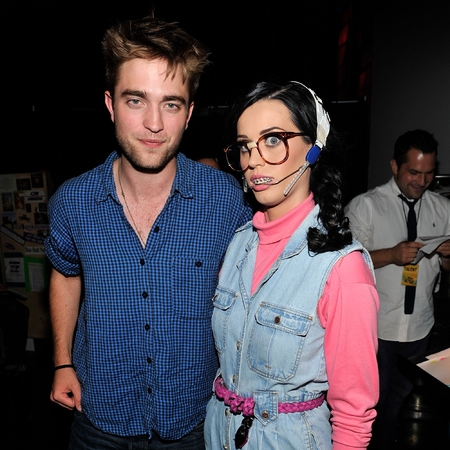 What do you think? Reckon they can be the new IT couple?
THE BEST GEMMA ARTERTON FILMS
WATCH: BEST PERFORMANCES FROM RADIO 1'S BIG WEEKEND
5 REASONS WHY WE'RE BACK IN LOVE WITH LEONA LEWIS