Part-time designer, part-time party fiend,
Roberto Cavalli
's mega yacht was the place to be seen at Cannes.
The 72-year-old not only managed to keep up with Cara Delevingue (respect), who was seen slinking off the boat after the sun came up, but also played host to Kylie Minogue, Olivia Palermo, Sharon Stone, Alessandra Ambrosio, Adrien Brody, Georgia May Jagger and Irina Shayk. Phew.
'It feels like it went on for months - every night a party on the boat! - but it was only a week. The schedule was boom, boom, boom!' he told the
Telegraph
.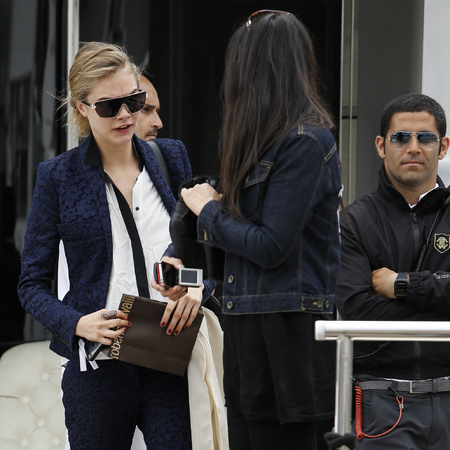 'People say what are you doing, how do you do it? They try to make me feel old,' he said. 'But as soon as I feel the atmosphere of the party, that button is pressed and whoosh - I feel the adrenalin. The party is part of my world.'
So what's his secret to throwing parties that rival Gatsby's?
'To make a great party is simple; all you need are beautiful women - charming, elegant and wild, this is very important for the pleasure of the eyes - plus nice guys, very good drinks and very good music.'
Got that? Chicks, liquor, music – go.
Here's a selection of cocktail recipes to get you started...
BOOZY WEEKEND COCKTAIL RECIPE COLLECTION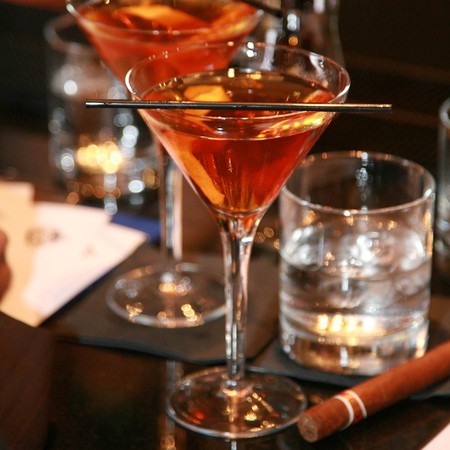 REVIEW: THE TRUSCOTT ARMS, LONDON
REVIEW: TAPAS AT SALVADOR AND AMANDA, LONDON