Kelly Brook
may be thousands of miles away, enjoying a
holiday in Tobago with beau Danny Cipriani
, but it looks like Katie Price is still winding her up!
Kelly took a break from enjoying Caribbean paradise to send a couple of tweets to Katie who is taunting Kelly with the contents of her autobiography.
Due to be released in October this year, the book could contain all sorts of stories about Danny as he dated Katie for a while, back in the day.
@misskatieprice Your doing a Kiss&Tell on Danny?? Haha that's hilarious you dated for 5mins and was one of many at that time. Desperate

— Kelly Brook (@IAMKELLYBROOK) May 31, 2013
@misskatieprice I saw the texts you sent him threatening me. So yes I've seen the messages. Will happily call you. DM me

— Kelly Brook (@IAMKELLYBROOK) May 31, 2013
At this point we're not all that interested in what Katie Price has to say, to be honest. Isn't she supposed to be happily married? Just move on, enjoy your life and let Kelly do the same.
Is Katie still upset about Kelly's impression on Celebrity Juice?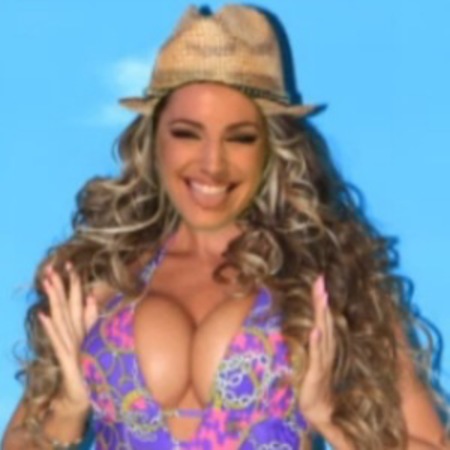 KATE MIDDLETON: MOST INSPIRATIONAL BEAUTY ICON?
KELLY BROOK TRIES CORNROWS ON HOLIDAY
CAREY MULLIGAN DOES ADROGYNOUS STYLE AT HUGO BOSS AW13