Nina Dobrev
covers this month's
Company
and, despite the issue celebrating Hollywood, she seems more interested in discussing Britain's talent.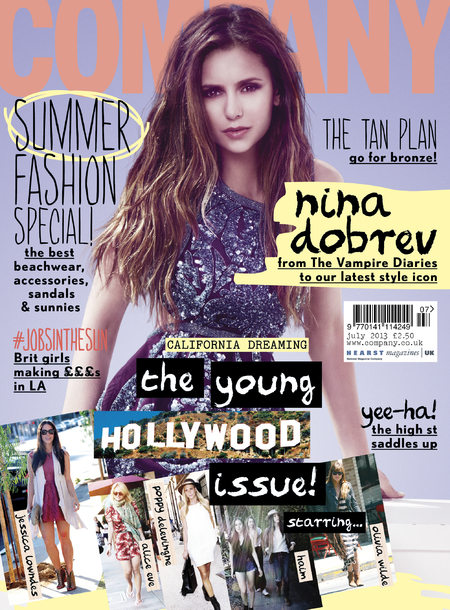 It turns out Nina
loves
Emma Watson!
"I got to work with Emma last year. She's a dream. A sharp, young woman who's going to have a fantastic career.
"And such style! I remember seeing her on a Burberry billboard and she looked beautiful."
Whereas Emma did film and then became the face of Burberry, Nina did things the other way around and kick-started her own career by modelling.
"I've always dreamed of being a Burberry Girl," she said. "But I know it'll never happen because I'm not British. Still, you can't stop a girl from dreaming. And owning way too many Burberry coats!"
Turning her attention to life in Hollywood, Nina admits it's difficult to make friends.
"It's exciting because it's so sunny and beautiful there, but at the same time there's something a bit distant about Los Angeles. It's hard to make good friends. Everyone's in their car, with their sunglasses on, and disconnected."
Sounds like you need to spend some more time in London, Nina. We'd be happy to have you. Just look at all the
fun Jessica Lowndes is having here
!
The July issue of
Company Magazine
is on sale from July 5, and the magazine is
also available on Apple Newsstand
.
NINA DOBREV'S SEXY MET GALA BASQUE
FILM YOU NEED TO SEE: THE PERKS OF BEING A WALLFLOWER
NINA DOBREV'S TOP 5 SKINCARE TIPS