Rock legend
Debbie Harry
says she feels just as sexy at 67 as she did in her 20s.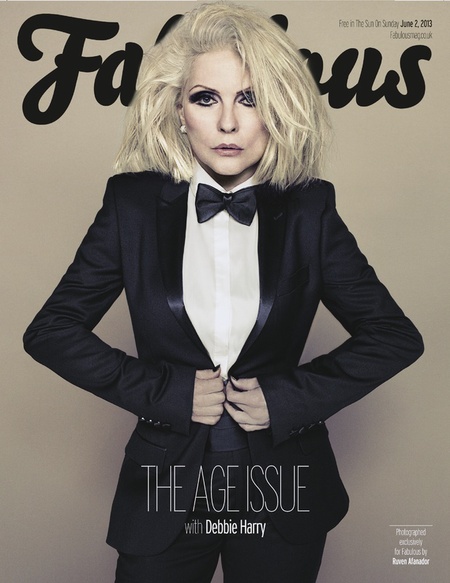 Speaking to
The Sun
for the age issue of Fabulous magazine, the Blondie front woman said she still has strong sexual desires and feels just as sexy now as she did in her 20s.
"Whether it's just pure sex or having that physical contact, sex is very important. Most people need it."
It's suggested that Debbie Harry paved the way for stars like Gwen Stefani and Lady Gaga, and Debbie has no regrets at all despite battling with drug addiction back in the day.
She told the mag she's glad she had that time, adding: "I certainly would encourage any young people who want to freak out to go right ahead."
We hope Amanda Bynes isn't reading.
Debbie also opened up about her experiences with plastic surgery: "It's a part of showbiz, really.
"A few needles in the face? It's not a major thing. What offends me and horrifies me more is bad surgery. When I see somebody that's permanently changed everything about their face, it's like: 'Oh my God, were you so miserable about yourself before?'"
Can't argue with that, really, can you?
Watch Debbie Harry work her magic with Blondie:
KIM CATTRALL: I'VE BEEN DIETING SINCE 1974
WATCH: ONE DIRECTION COVER BLONDIE
TOP 10: 80s BEAUTY ICONS