Max George
just can't stop creating boy band drama by the looks of it.
Just hours after angering One Direction fans by
saying Louis Tomlinson would be the first member of 1D to come out of the closet
, he has challenged the rival pop group to a boxing match.
According to
Digital Spy
, The Wanted think the match would make brilliant TV and raise some money for charity.
Max said: "We would like a boxing match - them against us. It would be brilliant for TV and I have no problem with it at all.
"They've got 12 million followers on Twitter and I get that they have an army of kids.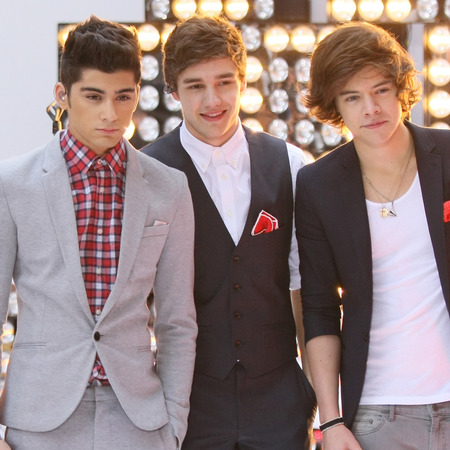 "But instead of doing that if they have got an issue, why don't we actually do something financially - like make some money for a charity, and blow off some steam in a boxing ring."
Presumably One Direction are too busy being global superstars and preparing for their world tour. The Wanted, bless them, probably have a bit more spare time to train...
Who would you put your money on?
MAX GEORGE THINKS LOUIS TOMLINSON IS GAY
BLONDIE'S DEBBIE HARRY: I FEEL AS SEXY AT 67 AS I DID IN 20s
HANDBAGS MADE FROM COW STOMACH LINING: WOULD YOU?