Caroline Flack
is back to her day job as The Xtra Factor host and it looks like she's getting to grips with working with her new co-host Matt Richardson.
Cazza and Matt posed together in this perfectly captioned picture, "Awkward beginnings".
We have a feeling these two will be great together and we know Caroline will totally be able to give as good as she gets with the young comedian.
Earlier this week, Cazza revealed how the pair were bonding when she tweeted,"Matt just watched me have my eyebrows threaded. Bonded."
And they are looking mighty fine in this snap below...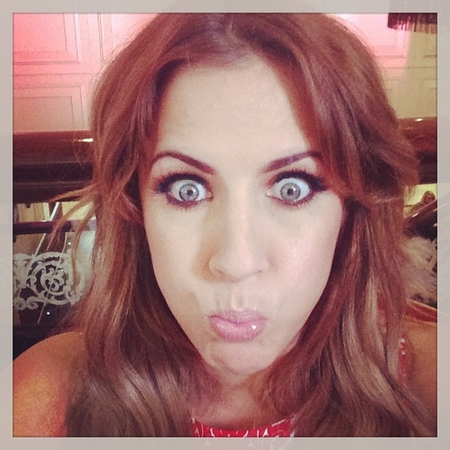 Speaking of funny faces, we did have to LOL when we read this tweet.
The general feedback so far on Matt is that he looks like Mr bean

— caroline flack (@carolineflack1) June 4, 2013
So what do you think?
REVIEW: MADE IN CHELSEA - SEASON 5, EPISODE 9
DAVID BECKHAM BANS HARPER BECKHAM FROM DATING
5 REASONS WHY WE LOVE SINGER ROBIN THICKE