John Travolta
made a couple in Georgia's day when he stopped by to pose for their wedding photos.
Celebrity wedding crashers – you've got to love 'em.
After meeting the engaged pair in a bar the night before, John Travolta then decided to show up at the nuptials to wish them luck. Talk about upstaging the bride.
He even stayed around to have his picture taken with the happy couple and pose with the entire wedding party.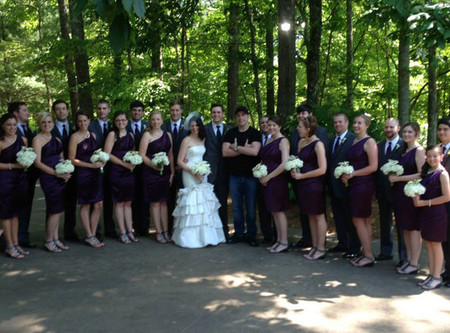 This isn't the first time Travolta has crashed a wedding either – back in 1977 the
Grease
star and Robin Williams were having dinner at a restaurant near Travolta's home in California when, 'we saw there was a wedding next door, we figured we'd crash it.' Travolta told
USA Today
.
Williams added, 'They figured out who we were. Some guy yelled out, 'Hey, they really are Mork and Vinnie Barbarino!'
Those crazy kids, what are they like.
Who would you like to see crash your wedding?
KATY PERRY & ROBERT PATTINSON CRASH A WEDDING?
ALAN CARR TOPS POLL FOR THE ULTIMATE GIRLS' NIGHT OUT
WEAR YOUR WEDDING DRESS TO WORK DAY