Bruno Mars
has thanked fans for the comforting and supportive messages he has received after his mother passed away.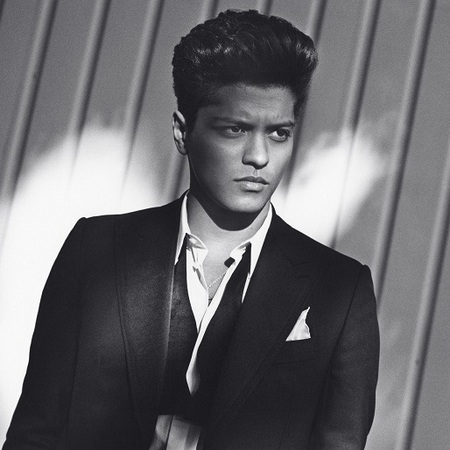 Bernadette Hernandez suffered an unexpected brain aneurysm in Hawaii earlier this month. She was just 55.
Taking to Twitter, the 27-year-old shared a picture of his mother and said: "So thankful for all the love during the most difficult time in my life."
June 8, 2013
"I'll be back on my feet again soon. That's what mum wants, she told me."
Take all the time you need, Bruno.
BEST MUSIC COMEBACKS OF 2013: JUSTIN TIMBERLAKE, DAVID BOWIE, MORE
ANNE HATHAWAY SHOWS OFF NEW BRUNETTE HAIR IN NEW YORK
TOP 10 BEST FILMS ABOUT WEDDINGS