The Big Brother House has undergone an eco makeover for it's fourteenth series, with a decorating theme based around recycling.
Old doors on the walls, shelves covered in vintage suitcases, chairs made from recycled bicycle seats and bookcases lined with foreign language books are all part of the up-cycled décor.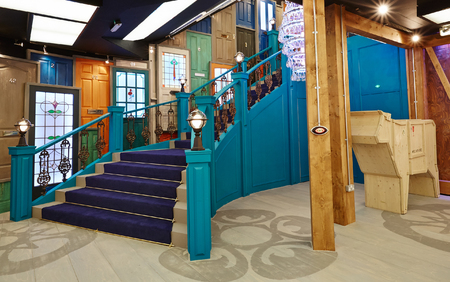 The house will also take on an eco stance as a bicycle in the garish multi-coloured bedroom (argh, it hurts our eyes) will generate electricity and housemates will be forced to shower outside in a shower powered by a wheel.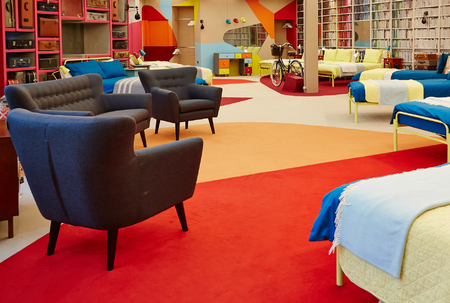 The vegetable patch will make a reappearance after a ten year absence and there is also a wooden tree house for contestants to enjoy a little bit of al fresco nookie.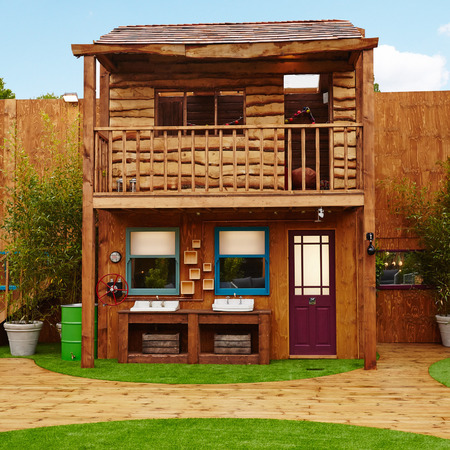 But it's not all about the Good Life the show's bosses have warned. The theme of the show is Secrets & Lies which from an interiors point of view translates to a wooden jail, and apparently all these doors and boxes conceal secrets and hidden rooms (one of which contains a hot tub. Of course.)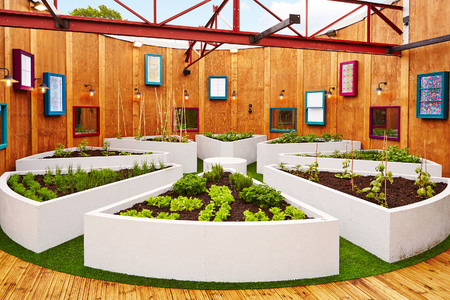 The show has a new host in
Emma Willis
who has replaced Brian Dowling, while
X Factor
favourite Rylan Clark has found a new home as the presenter of
Bit On the Side
.
Big Brother: Secrets and Lies
will launch with a two-part show on Thursday and Friday, 9pm, on Channel 5.
Will you be watching the new series of Big Brother?
Of course! Can not wait.
45.16%
I stopped watching it, but might give this series a bash.
38.71%
No. Never. Please make it stop.
16.13%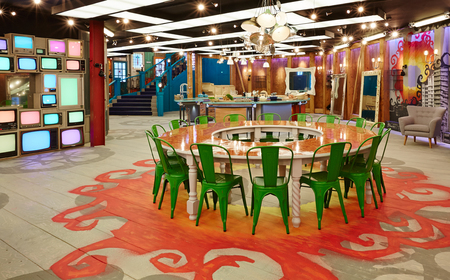 RYLAN CLARK IS NEW BIG BROTHER'S BIT ON THE SIDE HOST
EMMA WILLIS KICKS OFF BIG BROTHER WARDROBE
WILL THERE BE A DEVIL WEARS PRADA SEQUEL FILM?