Choosing a colour scheme for your big day isn't just about what dress your bridesmaids wear; it will affect your table coverings, flowers, bouquet, car ribbons and the suits and ties your ushers end up donning.
The trick is to take your time over the decision and bear in mind a few key factors before making any choices that stick. Once you've ordered those acid yellow invitations there's no going back!
Take a look at our advice for picking the perfect colour scheme below...
1. Think about what time of the year you're getting married
You might love the idea of decking your bridesmaids in minty green, but will that really suit a December wedding? Think about the time of year and how the weather will affect the overall style of your wedding. Try deep reds, maroons and forest green colours for a winter wedding, deep oranges, plum and russet colours for an Autumn wedding and pastel shades for a summer bash.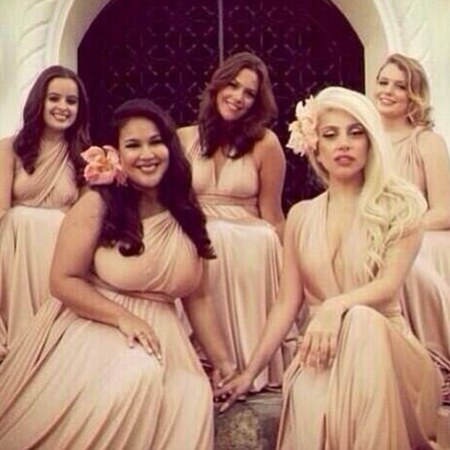 2. Think about your venue
If you're getting married in an ultra-modern venue you're more likely to get away with brighter and bolder colours. Older hotels and registry offices will suit deeper, richer colours like red, purple, cream, grey, russet, green and navy blue. If you're getting married in the summer ask your venue what flowers are planted in the grounds so you can choose a scheme that matches. Barn weddings and outdoor weddings are more flexible, but you'll need more colour to decorate the blank space, so make sure you pick wisely!
3. Pick a main colour and two complementary shades
You might be dead-set on lilac, which will work for your bridesmaid dresses and usher's outfits, but will one colour really look good for all your flowers, table settings and place mats? Choose two back-up colours that complement your primary focus and use these to add depth and interest to your reception. You'll find the whole look appears more expensive too. Colours that go well are purple and blue, cranberry and bold pink, cream and green, red and orange and lavender and pink.
4. Be practical
If you've got dreams of a bold 'statement' colour like black be practical with it. A black posey, black ribbons, black table centres might all look a bit 'funeraly' if you're not careful. When using strong colours keep them as accents only and opt for something more practical as the base.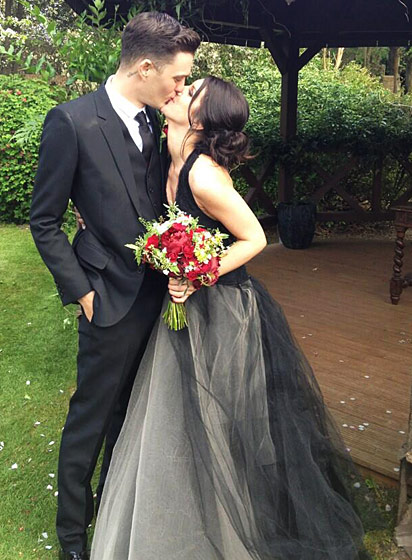 5. Think 30 years time
If you plan on having your wedding photos on your mantelpiece for the rest of time, will you be happy with your colour choices when tastes and styles have changed? Yes white and cream bridal themes might be massive right now, but will you love it when your grand-kid asks, 'which one are you?' when looking at a picture of you and your bridesmaids? The same goes for bright colours, prints and shapes like peplums.
6. Be financially clued-up
Be realistic, some colours just don't exist in the flower world, and finding one-off bouquets can be expensive. Some colours are easier to find and cheaper to buy, but that doesn't mean they aren't still beautiful! Pink, lilac, purple and blush colours are practical, accessible and won't force you to look in expensive boutiques and online suppliers.
What do you think?
KARL LAGERFELD PASSES VERDICT ON KEIRA KNIGHTLEY'S WEDDING
SHOP! LADY GAGA'S £250 TWO BIRDS BRIDESMAID DRESS
JENNIFER ANISTON LEAVES MUM OFF WEDDING GUEST LIST