Henry Cavill
is the name on everyone's lips at the moment and for good reason.
The actor is bringing Superman to life again in his new film, Man Of Steel, and we're just a bit chuffed that Henry has officially hit the big time.
There are so many things we could say about the British actor but here is the top 5 reason we love him here at
Handbag HQ
...
5. He's dating the awesome Gina Carano
They don't really talk about it but they've done a red carpet together so we can say that Henry is totally dating
Fast and Furious 6
star Gina Carano.
Usually an actor having a girlfriend is a cause of distress but we love the fact Gina is a former MMA fighter.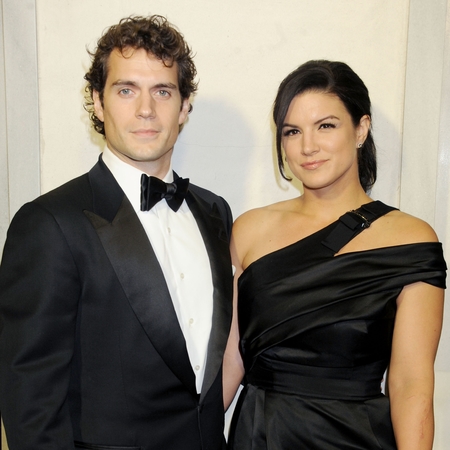 This isn't your typical waif-like actress, she's a woman who does her own stunts and can totally kick ass.
Plus she's being linked to the role of Wonder Woman, who just so happens to have got it on with Superman in the comic world, so they can be a real life super hero couple.
4. He doesn't mind losing out on roles
It's no secret that Henry has lost out on some big roles ( James Bond, Edward Cullen, The last Superman film) but he's taken it all in his stride which is just lovely really.
He's so freaking humble... we can't handle it.
3. His sexy scenes in The Tudors
Can anyone ever forget THOSE delightful sex scenes in The Tudors?
We got so much screen time of Henry getting it on with ladies that we forgot how much we loved Jonathan Rhys Meyers.
Soz Jon, but Henry was just too pretty.
2. He looks so good in a suit
Boy oh boy does he look good in a suit.
We think red carpet pictures alone have helped to get high on the list of potential actors to play Christian Grey.
But it was his Dunhill adverts that really made us swoon.
The suit, his hair, his jawline...
1. Oh yeah, his super hot body
He may look good in a suit but he looks ten time better without one.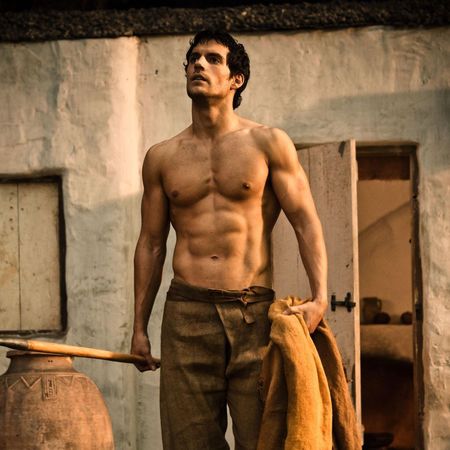 You're welcome.
Have you fallen for Mr Cavill too?
REVIEW: MAN OF STEEL
VOTE: WHO IS YOUR FAVOURITE SUPERMAN?
REVIEW: STUCK IN LOVE