Never forget a wedding anniversary again as a jewellers has created a wedding ring that is programmed to heat up as the day nears.
The 'Remember Ring' is designed to give forgetful partners a heads-up 24 hours before their anniversary by gently heating up on their finger.
The
Lord of the Rings
style band warms up for 10 seconds to 120º F, which is apparently hot enough so you feel it, but is not so hot that it burns.
The ring then cools down, but will continue to heat up every hour until your anniversary. Not irritating at all then.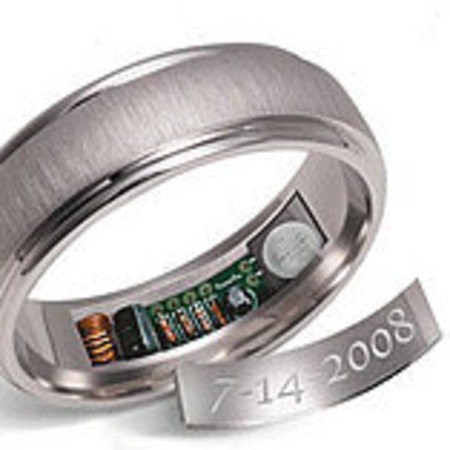 Alaska Jewellery
who make the ring explain on their website, 'Using a micro thermopile, The Remember Ring™ converts the heat from your hand into electricity, keeping the battery charged and microchip clock running perpetually. Just specify your anniversary date when you order, and we'll programme your ring for you.'
It's available for pre-order now for $760 (although if any future husband of ours suggests they need one, we're calling off the wedding. Just so you know.)
6 OF THE WORST FIRST DANCE WEDDING SONGS
IS THE WORLD'S WORST BRIDEZILLA?
BRIDAL WEDDING NAIL ART IDEAS...