Robert Pattinson
has got
Fifty Shades of Grey
fans in a frenzy after it was revealed that he was partying with author E L James over the weekend.
You see good old Rob threw a bit of a Great Gatsby who's who party over the wekend for Arbitage director Nick Jarecki.
Speaking to
HollywoodLife.com
, a source said,"It was a really good party... Trust me, it was the best people.
"E.L. James was there, she was really cool. Dianne Warren, the songwriter was there. Lisa Zane sang a few songs. Warren Beatty was there, chilling with E.L. James."
Now we haven't forgotten that E.L. has previously said she doesn't want Rob to have the role and we think that it's pretty weird to have the guy who played Edward playing Christian Grey.
It would almost be a sense of deja vu for Rob, except with the addition of spanking and less blood suckingness.
But it's all up to the director Sam Taylor-Johnson so we'll have to wait and see...
Until we find out, we can happily stare at this Dior ad even more.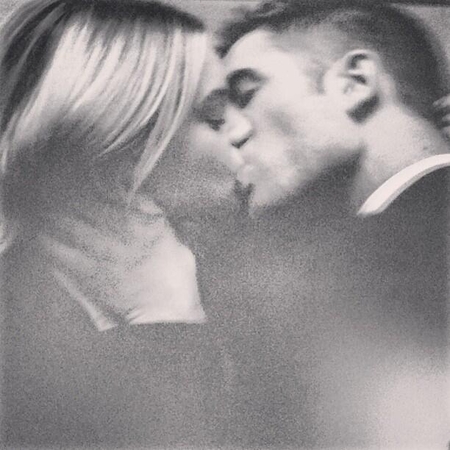 What do you think?
FIFTY SHADES OF GREY CAST LIST
CARA DELEVINGNE FLIRTS WITH "THE PARSNIP"
LOOK: VICTORIA BECKHAM HAVING A LOL MOMENT