Lucy Mecklenburgh
has found herself surrounded by rumours she has made a sex tape after her ex Mario Falcone accused her of making a sex tape with Dan Osbourne while on holiday in Marbella.
We already know the pair had holiday romance but we don't think anyone expected sex tapes to get mentioned.
It all started when Lucy met up with Mario to see their dog Bentley. Naturally, Lucy started to explain that she was happy seeing pictures of other girls with Bentley on Twitter.
She said, "I'm really hurt. I just think it's disrespectful."
Mario replied, "Let's talk about disrespectful. I came here to apologise. Disrespectful is doing a sex tape in Marbella…"
Lucy was not impressed as she jumped up and said, "Even if I did that, how is that disrespectful? Are you f**king joking me? You're actually kidding me?
"How many times did you cheat on me? Thirty, forty, fifty? How many times did you sleep with a girl and come home and sleep in my bed?"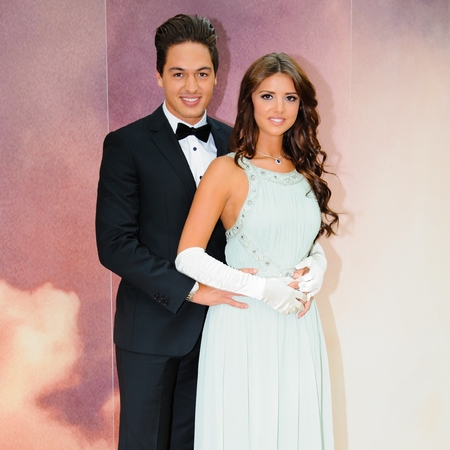 After she stormed off, Lucy then brought up the conversation with Sam and Billie Faiers saying, "Mario still thinks he has something to do with my life. He has nothing to do with my life. If I make a sex tape it's nothing to do with him."
Sam replied, "Whether you've done it or not, it's no one's business but you and Dan."
Lucy added that Dan would go "mental" if he heard what was going around.
And making us even more suspicious was when Lil Chris went over to Dan and told him that he'd told Mario.
Lil Chris said, "A lot of people know about it because you was like a cat with the cream when it happened."
Dan snapped back, "No matter what, if I tell you something you should keep it to yourself. Even if I did, it's nothing to do with you or Ricky."
Then Dan and Lucy went off for a talk and Dan joked, "We've turned into porn stars all of a sudden!"
"It's nothing to do with anyone what we've done anyway."
Lucy admitted, "You've treated me with more respect in two weeks than he has in two years."
We don't know about you but it really sounds like they made one doesn't? Maybe they got inspiration from these lot...
What do you think?
LUCY MECKLENBURGH IN CANNES TO MEET FILM DIRECTORS?
WATCH: EXCLUSIVE MILA KUNIS INTERVIEW
CHERYL COLE TURNS 30 IN STYLE