After rumours that his ex Kristen Stewart has been back in touch with director Rupert Sanders - the very man that she admitted to having an affair with last year - who can blame R-Patz for getting back out there on the dating scene?
The only awkward thing is that the girl who he's been spotted with recently, Riley Keough, was in fact a co-star of Kristen's back in 2010 when the pair filmed T
he Runaways.
She also attended K-Stew's birthday party back in April this year, meaning she's been close to the former couple for a while.
Oh and she's the granddaughter of Elvis Presley.
R-Patz was spotted with Riley, who was previously engaged to Magic Mike star Alex Pettyfer, driving around Los Feliz with what looked like a ping-pong table in the back of his pick-up truck. The duo then headed back to the British actor's mansion.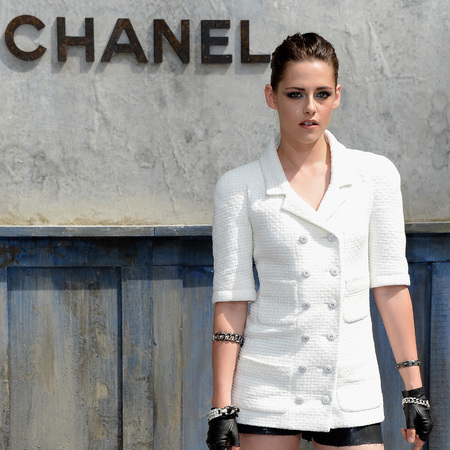 K-Stew wasn't looking too happy at the Paris Couture Fashion Week so we're guessing she isn't too pleased about these two spending more time together.
What do you think of the potential budding romance between Rob and Riley? How do you think Kristen will react to the news?
ROBERT PATTINSON SPARKS CHRISTIAN GREY RUMOURS
ROBERT PATTINSON KISSES MYSTERY BLONDE IN LEAKED DIOR CAMPAIGN PICTURE
PARIS COUTURE FASHION WEEK: KRISTEN STEWART DOES FIERCE MONOCHROME AT CHANEL