The Saturdays'
Mollie King
has proved how great of a friend she is after she jumped to defend her bandmate Frankie Sandford's defence against trolls.
Some silly people have felt the need to ridicule Frankie's weight gain since her pregnancy online and naturally Mollie thinks
Speaking to
OMG Yahoo
about the jibes thrown at Frankie, Mollie admits that she is in fact doing "really well".
She said, "When you're pregnant obviously you're going to be larger than you were before because you've got a little baby in there! She's really positive about it and she's doing really well.
"I think she's about five months, she's doing really well. She's really glowing and very happy. I just want to meet that little one now."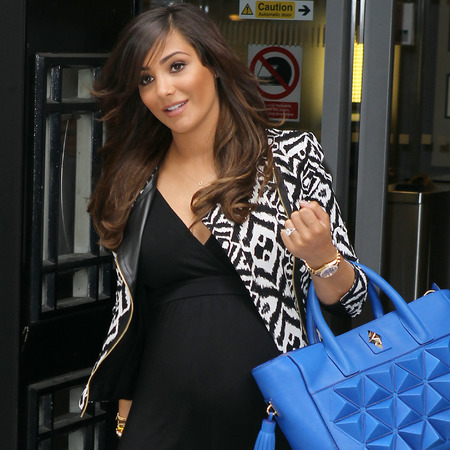 She added, "I get really impatient, I'm like, 'Oh my God nine months is ages!' so I just want her to push it out so I can meet the little one."
Yeah, us too Moll's.
The question is, will it be a boy or a girl?
BOY OR GIRL? CELEBRATE KATE MIDDLETON'S ROYAL BABY WITH BLUE-PINK THEMED PARTY FOOD
WHEN IS THE SATURDAYS' FRANKIE SANDFORD'S REAL DUE DATE?
THE SATURDAYS' FRANKIE SANDFORD AND VANESSA WHITE FIGHT OVER RYAN GOSLING