They've been rumoured to be more than just close pals, but according to this sweet birthday message the two young stars are nothing more than "best friends".
Kylie Jenner
, who is half-sister to new mother Kim Kardashian, uploaded this adorable snap of herself and Will Smith's son and co-star Jaden Smith on his 15th birthday.
She wrote below the pic, "Although we can't remember exactly when we met, I couldn't be more grateful that we did. You understand me like not many do & you always know the right time to make me laugh. And no, you haven't failed once to catch me when I attempt to walk or open the door on my every entrance. Happy birthday to my best friend."
N'aww, how cute is that?
Also joining in on the celebrations was Kylie's momager Kris Jenner, who couldn't wait to upload this snap of herself almost hugging the birthday boy to death.
She added the message, "Happy Birthday I love you Jaden!! Have the BEST day ever!"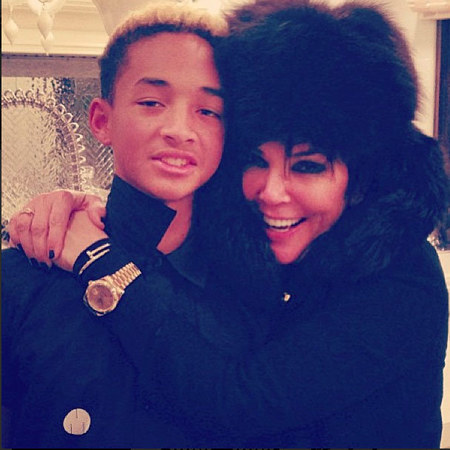 Jaden's a lucky boy, right?
But with all this love going around, we can't help but speculate that the two young stars may be more than just friends..
What do you think?
KANYE WEST LAUNCHES FIRST DENIM CAPSULE COLLECTION FOR APC
WATCH: WILLOW SMITH'S NEW MUSIC VIDEO 'SUMMER FLING'
FILM REVIEW: WILL SMITH AND JADEN SMITH FIGHT TO SURVIVE IN 'AFTER EARTH'