JK Rowling
has been outed as the real author behind a critically acclaimed crime novel,
The Cuckoo's Calling
by Robert Galbraith.
The
Harry Potter
author published the book in April, which follows war veteran Cormoran Strike as he investigates the death of a model who fell from a balcony in Mayfair. The book was met with high praise and critical acclaim, unlike her first non-Potter novel,
The Casual Vacancy
, which received mixed reviews.
Rowling had managed to keep her authorship of the book secret until The Sunday Times noticed similarities with her previous works and wondered how a debut author could produce such an accomplished story.
Some online comments noted how good the "male" author was at describing women's clothes and people's looks.
Two independent computer linguistic experts, Peter Millican from Oxford University and Patrick Juola from Duquesne University in Pittsburgh, were commissioned to run the last
Harry Potter
novel and
The Casual Vacancy
against
The Cuckoo's Calling
and two other detective novels through their specialist programmes.
Neither knew Rowling and Galbraith were the same person, but both reported similarities in phrases and styles.
Rowling told the newspaper, "I had hoped to keep this a secret a little longer because being Robert Galbraith has been such a liberating experience.
"It has been wonderful to publish without any hype or expectation and pure pleasure to get feedback under a different name."
On the website of Rowling's agent The Blair Partnership, Galbraith was the only client without a photograph and was described as a former Royal Military police investigator who left to work in the security industry in 2003.
A second book will be published under the pseudonym Robert Galbraith later this year.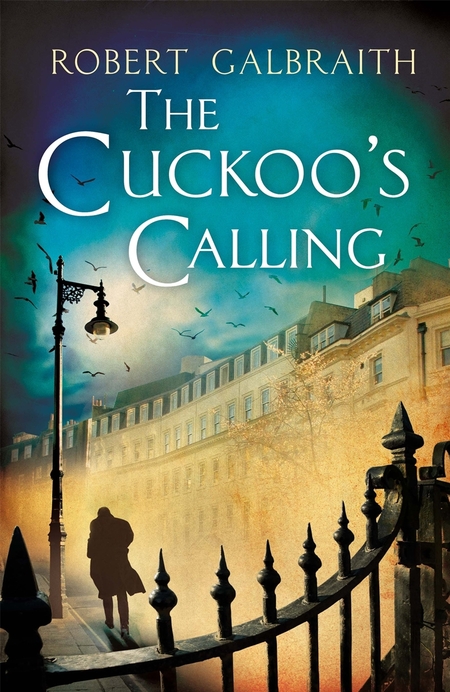 What do you think? Should JK Rowling be writing under a fake name?
READER REVIEW: LAURA LAMONT'S LIFE IN PICTURES
WATCH! AUTHOR LINDSEY KELK ON HER LATEST NOVEL
WE CHAT TO LOVE IS A THIEF AUTHOR CLAIRE GARBER