YES! The
Backstreet Boys
are back - today is truly a great day..
Our favourite boyband of the 90s has just release the video for their brand new track
In A World Like This
.
We've watched it about eight times already...
In the video the boys are back to their cheesy selves, casually chilling on top of a scenic hill and swinging their arms around as they croon about love.
But according to the boys, this new track is actually very deep and meaningful...errr okay then.
Talking about the serious story behind the song, AJ McLean said, "The concept of the video is based on the song, which tells a story of how love conquers all.
"
In A world Like This
that we live in, with all the craziness and negative energy that can go around, with real love you can overcome anything."
You do realise that doesn't make any sense at all AJ, right?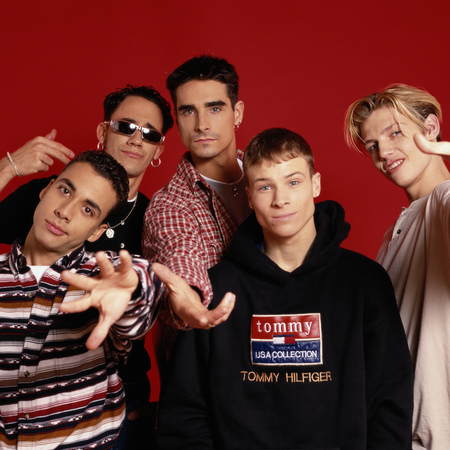 AJ continued saying that the video documents three "huge moments in history", including the first landing on the moon, the 9/11 terrorist attacks and marriage equality.
He said, "Marriage equality is an ongoing issue for years. BSB wants to show our support for the LGBT community and we believe that two people of the same sex should have the right to get married."
Watch the video below...
What did you think of the video? Good to have the boys back?
NICOLA ROBERTS MAKES COMEBACK IN STRIPY TOPSHOP BOUTIQUE SUNDRESS
ATTENTION, JAY-Z IS NO MORE
KINGS OF LEON DEBUT NEW SINGLE SUPERSOAKER