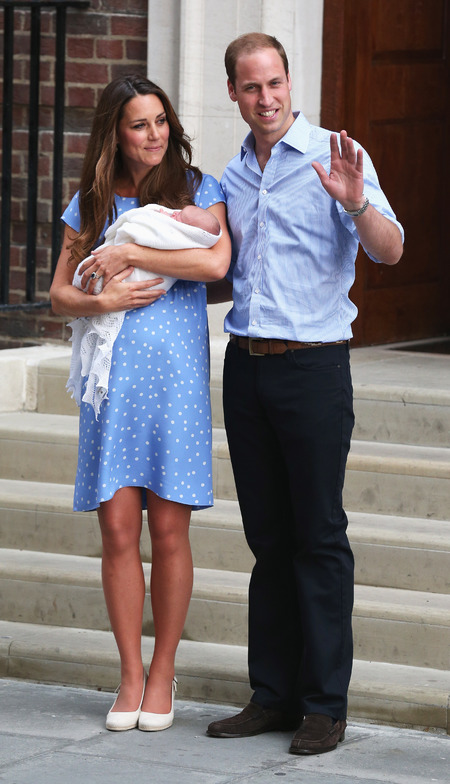 Kate Middleton
and Prince William have just introduced their newborn son, the Prince of Cambridge, to the public for the first time.
Pictured on the steps outside St Mary's Hospital where the Duchess of Cambridge gave birth yesterday, the royal couple beamed with joy.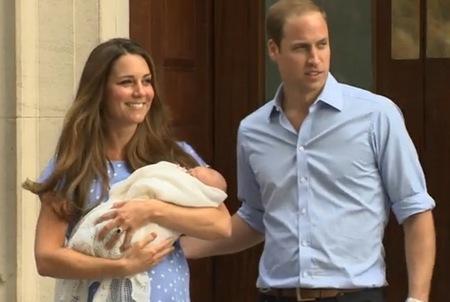 Talking outside the hospital, William said, "We're still working on a name."
The couple also described the experience as 'emotional' and 'very special', while Kate joked that Wills has already 'done his first nappy'.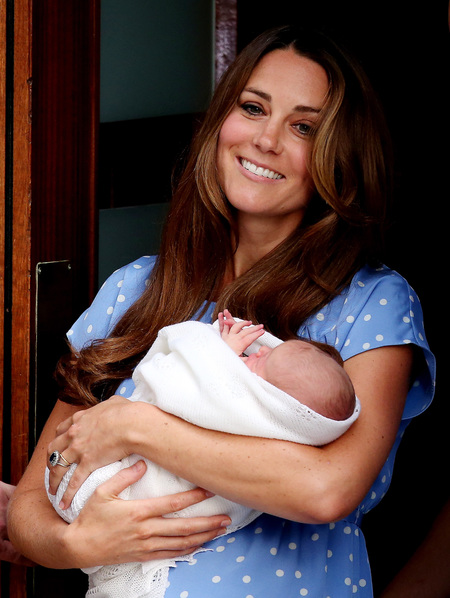 Anticipation surrounding the couple's exit has been building all day, via a visit from the royal hairdresser and Kate's parents, Michael and Carole Middleton, before the Prince of Wales arrived to meet his grandson for the first time with Camilla.
The world celebrated the birth of the future king, now third in line for the throne, when the official announcement was made at 8:30pm
last night
.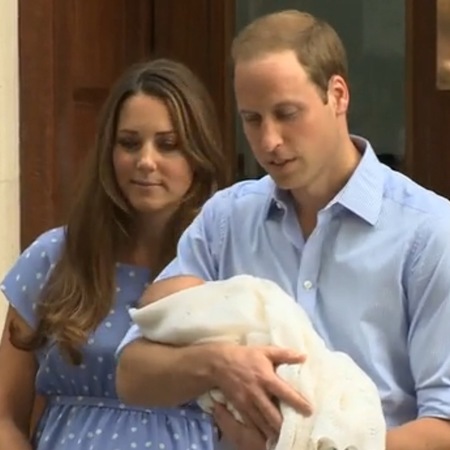 Crowds then flocked to Buckingham Palace as a notice was posted on an easel in keeping with tradition.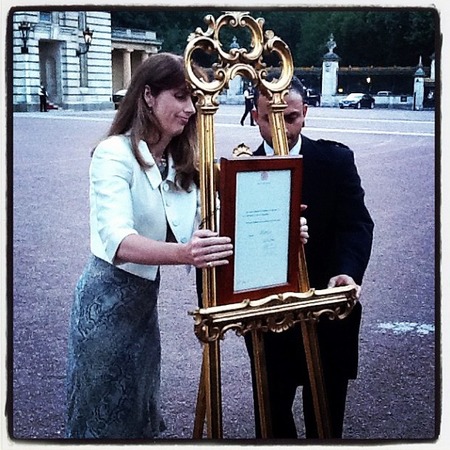 Exciting!
KATE MIDDLETON AND PRINCE WILLIAM'S ROYAL PHOTO ALBUM
OFFICIAL (AND SOME VERY UNOFFICIAL) ROYAL BABY MERCH
KATE MIDDLETON'S BEST MATERNITY STYLE MOMENTS...