Channing Tatum
has confirmed his 2012 blockbuster
Magic Mike
will be making its way to Broadway.
Yep, the stud confirmed it himself on Twitter so it's definitely happening. Calm down, ladies.
#MagicMikeTheMusical is headed to Broadway... http://t.co/QR5XOKFXjS

— Channing Tatum (@channingtatum) July 23, 2013
A statement, which was issued on the actor's website, read, "You knew you were getting a sequel, but now you'll also soon be able to check out the LIVE stage version… of 'Magic Mike, The Musical'! Your favourite sexy male stripper story is hitting the stage and bringing with it the best of Broadway."
The statement announced that the musical will be produced by Channing alongside partner Reid Carolin and film's director Steven Soderbergh and co-producers Gregory Jacobs and Nick Wechsler.
However no stars, production timeline, or venue was given.
So if star of the show Channing may not even be in the musical, is there much point in watching it?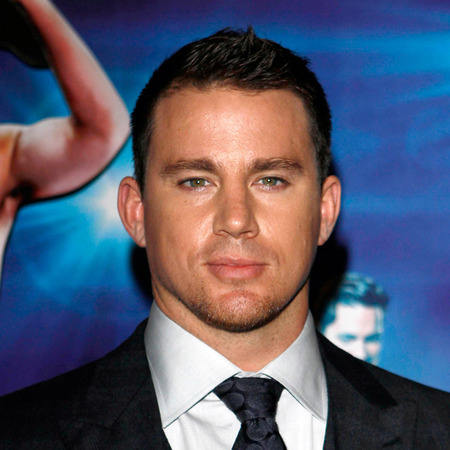 Magic Mike
, loosely based on Channing's real-life experiences as a male stripper when he was 19, cost only $7 million to make and went on to earn over $150 million globally. That's a lot of cash.
Can you really believe Channing Tatum used to be a stripper 12 years ago? Well, yeah actually with a body like that...
In the film, 'magic' Mike (Channing) works at club owned by a leather-clad Matthew McConaughey and it's there that he teaches 'The Kid', played by Alex Pettyfer, the ins and outs of the stripping world.
Here's a little reminder of what we'll be seeing in the musical...
And here's Channing by himself just, well, because.
What do you think? Will you be parting big bucks to see the men in the buff?
RIZZLE KICKS UNVEIL THEIR NEW MUSIC VIDEO FOR LOST GENERATION
THE TOP 10 MOST FAMOUS GEORGE'S TO CELEBRATE THE BIRTH OF PRINCE OF CAMBRIDGE
LANA DEL RAY SLAMS OLD PAL LADY GAGA IN LEAKED TRACK