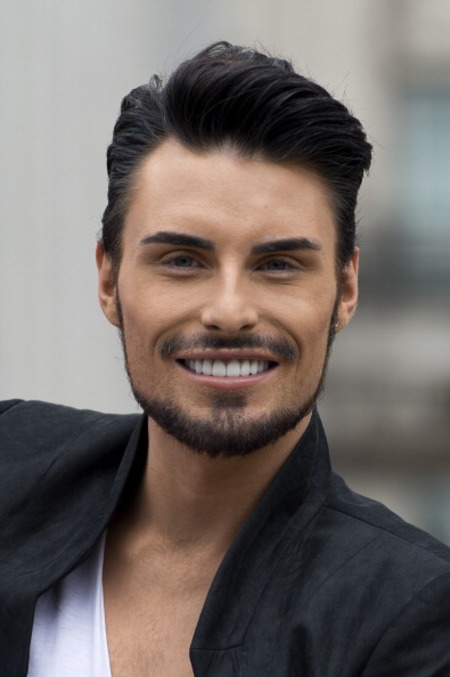 Swedish DJ Basshunter hopes to release a track with X Factor's Rylan Clark before the end of the summer!
Don't start scouring Google just yet however, as the lyrics aren't even set to paper. But nevertheless, Basshunter and Rylan are really keen to get something out ASAP, ambitiously suggesting they could even 'send out the track tomorrow'.
Basshunter has spoken to
Digital Spy
about his time in the studio, saying, "It's the same thing all the time, and I'm out of imagination and creativity when it comes to [making my own] music...but in producing music for Rylan, that means I can do whatever I want.
"I get the opportunity to really use my talent instead of being locked in that little 'hard-dance' category.
"Rylan has got character and he really gets the crowd going. He's on stage and he's able to hype up the crowd by just being himself. Imagine if he had a good track of his own. And [Rylan] said to me, 'Well, Jonas, why don't you produce me one?'"
The DJ added, "He's gonna come over and I'm going to play it to him and we go from there, so, who knows? Maybe he'll drop some amazing vocals and I'll send it out tomorrow.
"It's nice because this is so spontaneous and so fun. I haven't felt this alive in the studio for a long time."
We're sure this is going to make one interesting collaboration and we look forward to hearing it! Not much of the summer left though guys...
SIMON COWELL IS FREAKED OUT ABOUT BECOMING A DAD
THE VOICE UK MAY BE AIRED TWO MONTHS EARLIER THAN USUAL TO AVOID CLASH WITH BRITAIN'S GOT TALENT
SHARON OSBOURNE BRANDS FORMER X FACTOR ENEMY DANNII MINOGUE AS 'INSIGNIFICANT'