Tech bods are getting pretty excited about the much rumoured cheap iPhone supposedly being developed by
Apple
.
What will it look like? What functions will it have? When will it be released? No one knows for sure yet (or if it's really happening), but here is a round-up of all the gadget gossip so far...


It will have a plastic case (and leaked photos suggest it looks like the picture above) and a heftily reduced price tag, possibly only costing £220.


It could be released on September 6 or September 18 or September 27 - to coincide with the launch of the Apple iPhone 5S. Either way - September is looking promising.


Android users look out - the new budget model has been designed to target you and steer you away from your current cheap phones.


It'll be a fatty - and is believed to have a 4" screen, be about the same size as an iPod touch with design inspiration coming from the iPhone 3GS.


It could be available in anything from five to eight colours including green, white, yellow, red and blue - although some argue that leaked photos of the colourful covers are just Chinese fake copies, and in fact it will just be launched in white.


High spec but low storage is thought to be the deal - as rumours suggest it could be a reworked version of the iPhone 5, running off the new new iOS 7 system and an Apple A6 processor, but that will be offset by a low storage size, and buyers will have to pay more if they want to ramp up the storage, as with other Apple products.


It'll be completed with an 8-megapixel camera and a 1.2-megapixel front facing camera for FaceTime.


Some think there will be several different versions to suit different budgets and the spec will be downgraded accordingly.


Name suggestions so far include the iPhone Mini or Lite. Many are just calling it iPhone 5C.


The iPhone 5 will be discontinued after the iPhoned 5S and fabled 5C are launched.


Apple's Senior Vice President, Phillip Schiller, says this is all rubbish and there is no such thing being developed as Apple would rather focus on premium products.


Unlike other iPhone models, it won't stop working properly after a year. Oh no wait, there are no confirmed reports of that. We're just trying to make a funny.


Would you buy a budget iPhone?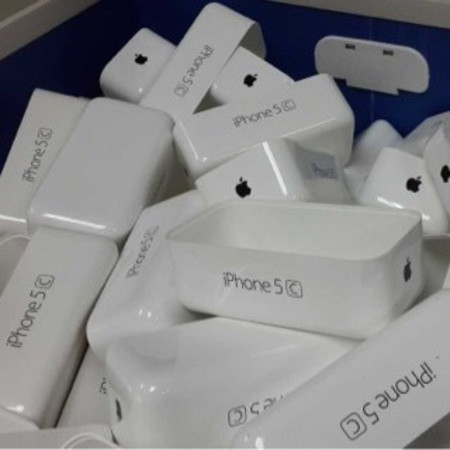 WHY YOU COULD SOON BE SEEING THIS IN YOUR KITCHEN
SUPERMODEL COCO ROCHA GIVES VERDICT ON GOOGLE GLASS
7 POINTLESS KITCHEN GADGETS WE WANT...