Having two wedding dresses is now a big trend. Brides have one for the ceremony and day reception, before changing into something more fun for the evening party.
But finding one wedding dress is stressful enough, not to mention costly, so who has time to shop for two different looks? Enter the add ons. Bridal designers have wised up to this and now offer a range of added extras from lace sleeves, sashes, capes, and, our favourite, this feather overskirt.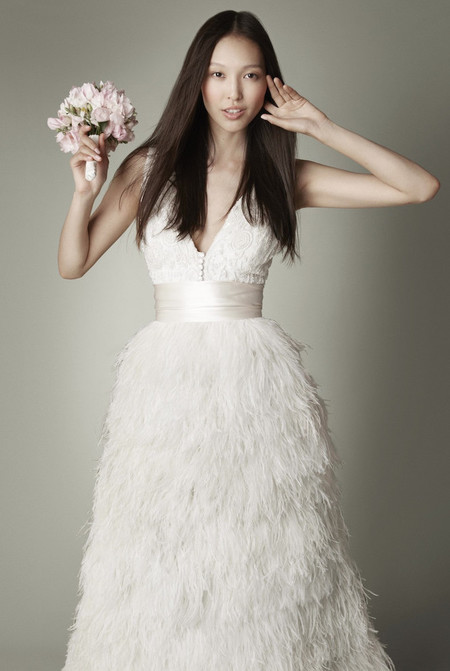 If you want a sleek and fitted look for the evening but still want to make a grand entrance at the ceremony - this feather skirt will do just the job.
Worn over your wedding dress, it creates two completely different looks without you having to go through the rigmarole of changing and leaving your guests for a lengthy period of time.
Beautiful and functional - we love it.
Dress and skirt by Charlie Brear (formerly the Vintage Wedding Dress Company). For more information and prices, visit
charliebrear.com
8 TIPS FOR CHOOSING THE PERFECT WEDDING DRESS
THE ONE? PINK ROSA CLARÁ WEDDING DRESS
SHOP! JESSICA ENNIS' MONIQUE LHUILLIER WEDDING DRESS