Drew Barrymore
will have her very first book of photography published in January 2014.
The artsy fartsy Hollywood movie star has spent ten years taking photos of heart-shaped objects and now she's combined all her best snaps in a 96-page coffee table book.
She revealed, "I have always loved hearts. The way that one continuous line accomplishes the most extraordinary thing—it conveys love. Hearts are my beacons. I love them man-made and natural, young and old. Whenever and wherever I see the heart shape, a smile spreads across my face. The heart has an unbeatable romance when you discover one where you least expect it."
Drew isn't just another snap-happy star with an expensive camera, she's already had her work displayed at the International Centre of Photography in New York. Plus, she's directed a music video for US band Best Coast, and has shot Shailene Woodley, Victoria Justice and Isabelle Fuhrman for V Magazine.
Drew has partnered with Little, Brown and Company for her new book titled
Find It in Everything
, which will feature photos annotated by the star.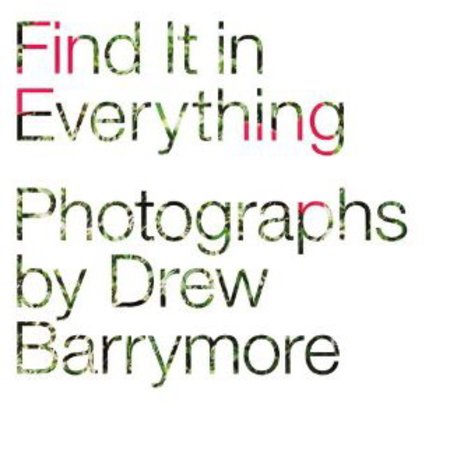 Okay, so maybe this book's not quite as wanky as
Alexa Chung's style book IT
, but it's pretty high up there on the list of self-indulgent, no?
You can pre-order the book for £10.78 on
amazon.co.uk
now.
Will you be buying Drew's book?
CRONUT CREATOR DOMINIQUE ANSEL TO RELEASE COOKBOOK
FANCY A DAN BROWN 'INFERNO' INSPIRED CITY BREAK?
READER REVIEW: SUNLOUNGER BY BELINDA JONES
READER REVIEW: THE MERMAID OF BROOKLYN