With the fourth series due to hit our TV screens very soon,
Downton Abbey
star
Michelle Dockery
revealed spoilers about her character.
Michelle's character, Lady Mary, will spend the fourth series adjusting to life as a single mother without her husband, Matthew Crawley (Dan Stevens) who died in the last series.
Michelle told
The Sun
, "When I heard Dan was leaving, my first reaction was, 'Oh, c**p. What is going to happen? Where can the story go now?"
"But I think that, as much as it was sad to see Dan go, it opens up an opportunity for a new chapter and something quite different for Mary and other characters."
Michelle teased, "In this series, Mary actually has more than one love interest. One is an old family friend who she hasn't seen since she was a child."
As Mary is left to raise her baby alone, Michelle explained that it's something that her character struggles to come to terms with.
"Mary was never going to be a very maternal mother."
"To begin with, it's hard to bond with the baby because she looks at him and sees Matthew."
"So motherhood is a slow process for Mary. She's incredibly strong and she has the strength to kind of see it through."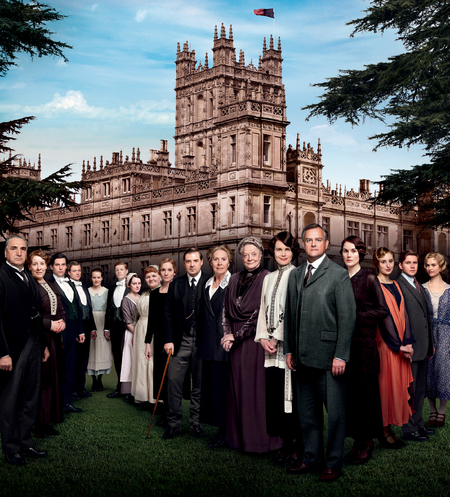 Mary's heartache brings her closer to her brother-in-law Tom Branson (Allen Leech) but Michelle hopes that the two characters won't get together. She said, "They are very much friends, and he is her brother-in-law still. It's very inappropriate."
She continued: "Throughout the series, Mary slowly comes back to life and, of course, it's important for her to eventually move on.
"But it is kind of touch and go in the beginning. She is in a really, really dark place."
Downton Abbey
will return to
ITV
later in the year.
Meanwhile, relive some of our favourite quotes by The Dowager Duchess played by Maggie Smith.
Are you excited for the series' return?
VOTE: BEST DRESSED DOWNTON ABBEY STAR
45TH IN LINE TO THE THRONE TO JOIN DOWNTON ABBEY
TOM CHAMBERS: "I WASN'T POSH ENOUGH FOR DOWNTON ABBEY"