EL James
took home £33 million last year, all thanks to
Christian Grey and his Ana.
Already incredibly
wealthy off the back of the bonkbuster
, the author saw her profits triple last year thanks to various, highly lucrative licensing deals.
The book has already sold more than 100 million copies of the book worldwide, and is set to earn even more cash when the film adaption starring
Dakota Johnson and Jamie Dornan
is released in 2015.
Her company, Fifty Shades Ltd, made pre-tax profits of £33.3 million in the year ending September 2013, up from £10.6 million the previous year, reports
The Telegraph.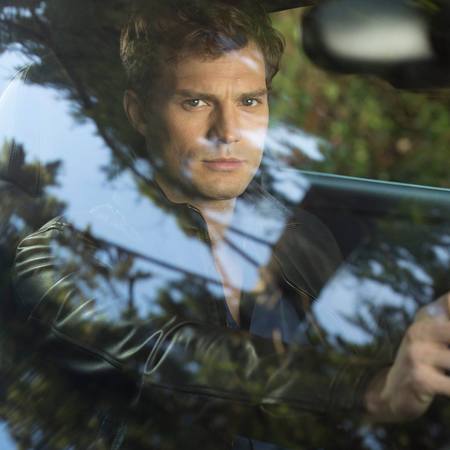 Earlier last year,
Forbes
2013 List of the Top-Earning Celebrities placed EL James came in third place taking home $95 million (about £55.9 million) in cash between June 2012 – June 2013.
James was in joint third place with
X Factor founder Simon Cowell
and American radio star Howard Stern.
Pipping James to the top spots were Madonna in poll position, taking home a mega wedge $125 million last year thanks to her tour,
merchandise sales
and some savvy investments in companies like Vita Coco.
Steven Spielberg came in second, cashing in a not too shabby $100 million, thanks to the success of
Lincoln
last year and on going earnings from classics like
Jurassic Park
and
E.T.
Forbes calculate the list by talking to agents, managers and producers to estimate celebrities earnings for the last year. They don't deduct taxes, agent fees, or 'the other expenses of being a celebrity,' they explain.
Want a piece of the 50 Shades pie? Follow our guide...
HOW TO WRITE A BESTSELLING BONKBUSTER
FIRST 50 SHADES OF GREY PIC, RIGHT HERE
MORE CELEBRITY NEWS