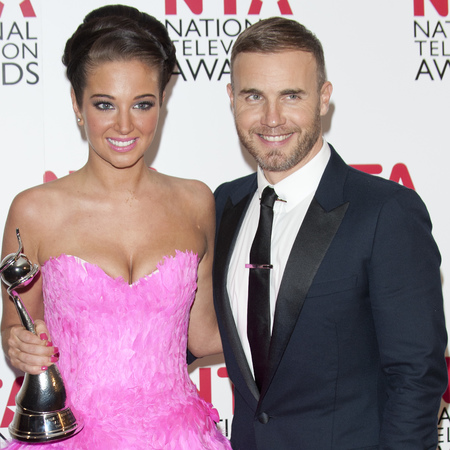 She's been absent from the
X Factor
judging panel for a whole year, but that hasn't stopped Gary Barlow from dissing
Tulisa
Contostavlos 'fag ash breath' in a new rant.
Everyone was shocked during a 2012 live show when mild-mannered Gary commented on Tulisa's not-so-fresh breath.
Now, Gary has reopened old wounds by claiming new/old judge Sharon Osbourne's breath is 'so much better' than Tulisa's. Leave poor T alone, Gary!
But Tulisa didn't take the remarks of her former colleague lying down. Oh no, she held her own anti-
X Factor
party over the weekend and filled her Instagram with photos and videos from the super wild and crazy cool night at her Brookman's Park mansion.
Videos featuring drunken dancing and other boozy antics - such as guests throwing each other into the indoor pool (normal kind of stuff) - made their way onto Tulisa's instagram account on Sunday morning with captions such as 'I hosted my very own Project X'...yeah, definitely not thinking about the
X-Factor
!
Despite threats of being evicted from her rented mansion early last month due to complaints from neighbours, it doesn't seem as though Tulisa is about to change her tune - or turn down the volume – on her partying ways.
Do you think Tulisa deserves the stick from Gary, or should Gary just let it go?
AS SEEN ON: X FACTOR JUDGES' HOUSES
TULISA SHOWS OFF X FACTOR NAIL ART
TULISA HITS V FESTIVAL IN PORK PIE HAT