Celebs love to command all the attention, even when they're at
posh award ceremonies.
From the Grammys to the VMAs to the
Brit Awards
, you'll always find a celeb acting like a right plonker. On that note, cue our top 10 most shocking award ceremony moments...
The most controversial awards ceremony moments
1. Ricky Gervais hosts the Golden Globes 2012
Ricky's offensive quips even extended to superstars
Angelina Jolie
and Johnny Depp when bashing their latest release,
The Tourist
. Too far, Rick.
2. Miley Cyrus' 2013 VMAs performance
Miley's bizarre
We Can't Stop
performance followed by a raunchy routine to
Robin Thicke's Burred Lines
raised a few eyebrows to say the least.
3. Russel Brand hosts the Brit Awards 2007
ITV received a string of complaints following the 2007
Brit Awards ceremony
in which jokes were made about drugs, Iraq and the royal family by none other than Mr. Russell Brand. What
were
they thinking?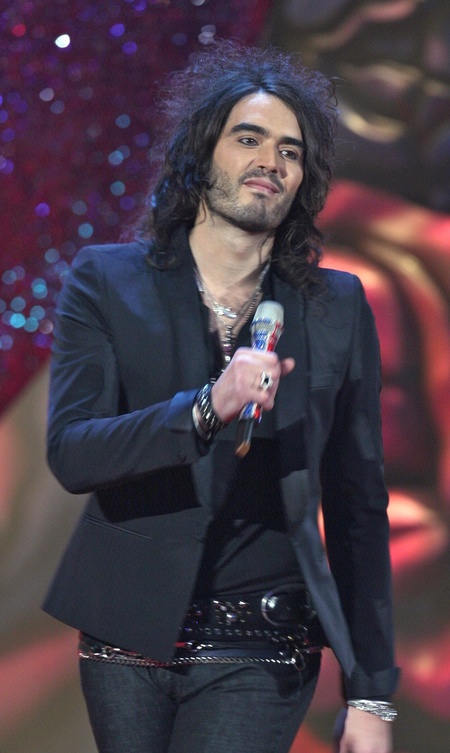 4. Taylor Swift Grammys 2013
Still bitter over their breakup, T-Swizzle couldn't help but have a
pop at Harry Styles
when she opened up the Grammys in 2013.
5. Britney and Madonna kiss (and Christina) VMAs 2003
It seems pretty tame by today's standards
(ahem, Miley),
but remember when this was talk of the town?
6. Eminem's bare bottom at MTV Movie Awards 2004
Well...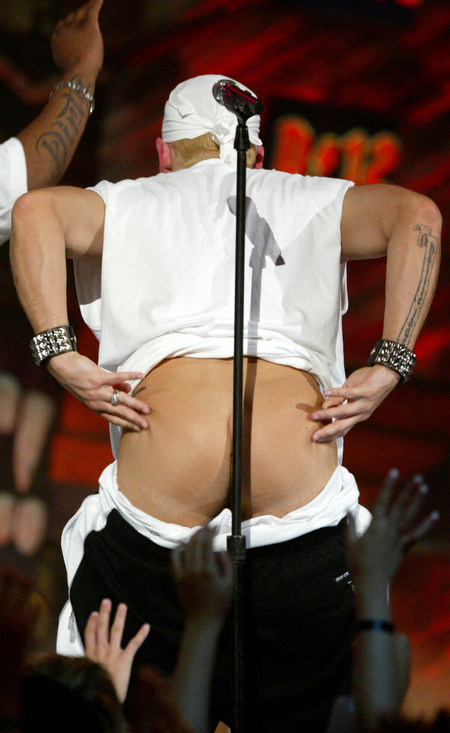 7. Adele gets cut short at Brit Awards 2013
Many were outraged when Adele's acceptance speech was cut short in favour of Blur. Not least of all Adele herself.
8. Kanye West and Taylor Swift VMAs 2009
We almost feel sorry for Taylor, but then we remember she dissed our Harry earlier in the list.
9. Russel Brand GQ Men of the Year awards 2013
Russell's controversial tongue gets him in trouble again...
10. Lady Gaga VMAs 2010
Known for her
outrageous outfit choices,
none will stay in our memories more vividly than the meat ensemble of 2010.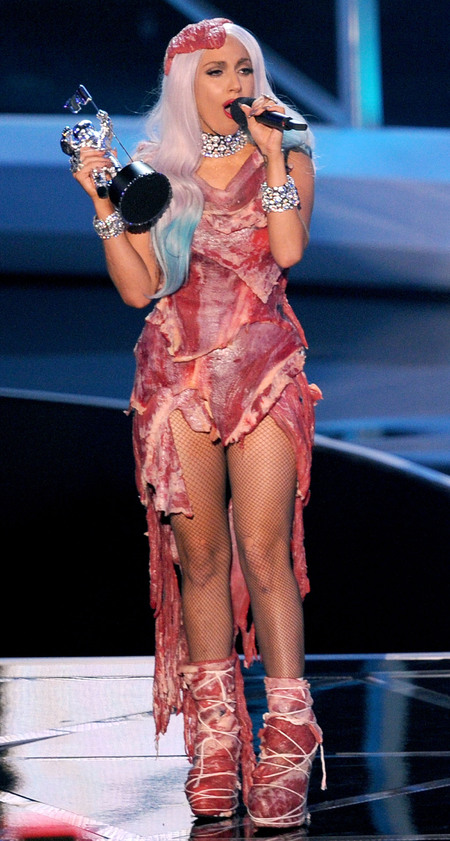 So there we have it. Did we miss any?Tweet us
@handbagcom
MILEY CYRUS: "I MADE HISTORY AT VMAS"
THE MOST EMBARRASSING OSCARS MOMENTS EVER
MORE CELEB NEWS