Simon Cowell
has spoken about Britney Spears on the
The X Factor
USA.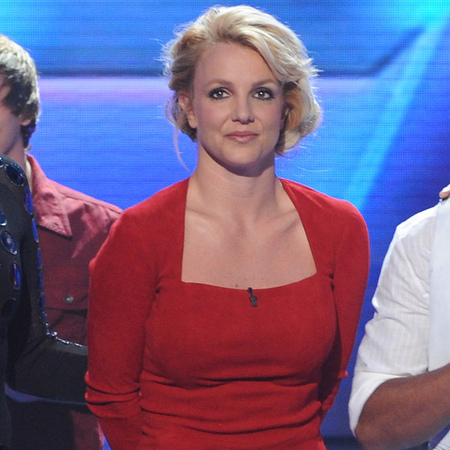 Cowell was asked about the decision not to renew Spears's contract by Ellen DeGeneres on her talk show, to which he replied: "I think if I'm being honest with you, Ellen, there was a time I think everyone was trying to up themselves in terms of who could find the biggest known star to be on a panel.
"And in terms of a pop singer? Jennifer Lopez and the other one on The Voice... I can't remember. Blondie. Christina. And we said, 'We'll take Britney'. She was fine, but I think she found it very uncomfortable."
He continued by saying that Spears didn't say much, adding: "I didn't realise that I kind of booked someone who couldn't talk, which is a bit of a problem when you want someone to judge.
"She wasn't comfortable being negative, she didn't like it when the contestants spoke back to her, so she was just uncomfortable. I liked her. So we decided to change it this year."
WILLIAM ORBIT SAYS NEW BRITNEY SONGS ARE TO DIE FOR
9 SMASH HIT SONGS REJECTED BY OTHER ARTISTS: RIHANNA, BRITNEY, GAGA AND MORE
CELEBRITIES WITH NUDITY IN THEIR MUSIC VIDEOS: BRITNEY SPEARS, KATY PERRY AND MORE