Britney Spears
has released a new behind-the-scenes picture of her in the music video for her new single.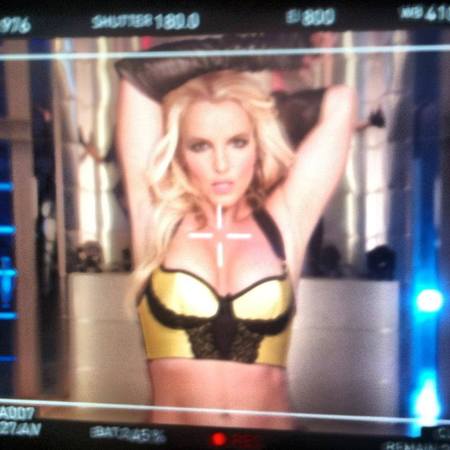 Confirming the rumours of the song's title, Spears earlier tweeted "Cheers to the freakin weekend!!! #VideoShoot #WB"
5 hours later, she returned with even more information from the shoot:
Hot day on set... ;) A little dirty, little flirty, danced my ASS off. Stoked for tomorrow!

— Britney Spears (@britneyspears) September 8, 2013
Accompanied by this was a fresh post to
Instagram
, with the hashtag #workbitch and a hot picture of Britney in a tight yellow top looking provocatively at the camera.
We can't WAIT!
WATCH BRITNEY SPEARS IN THE MUSIC VIDEO FOR 'OOH LA LA'
WILLIAM ORBIT SAYS NEW BRITNEY SONGS ARE TO DIE FOR
FIVE THINGS WE WANT TO SEE FROM BRITNEY DURING HER LAS VEGAS RESIDENCY