Apple have announced two new phones - The iPhone 5C and the 5S. And after being
converted to the Nokia Lumia 925
not so long ago, Apple would have to make something super to win us back. Well, have they?
Before we go on we need to inform you that the iPhone 5 no longer exists and will not be sold in Apple stores. The iPhone 4s remains and has escaped the chop.
First up is the iPhone 5c, which was rumoured to be Apple's "budget" phone. With its suggested retail price of £469 for the 16GB model without contract, we're not sure which planet this "budget" phone was supposed to be sold in.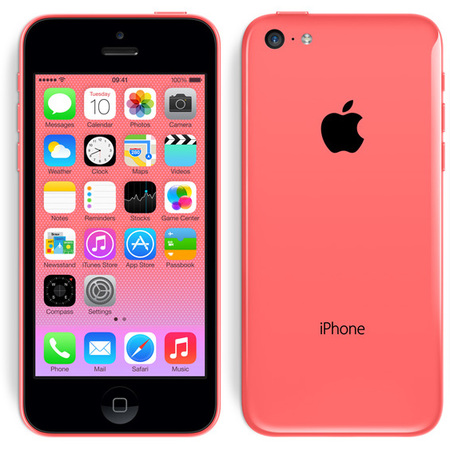 The 5c comes in five colours, FaceTime HD camera, a design crafted from a single, hard-coated polycarbonate body with a steel reinforced frame and err... well that's really about it.
The 5s features a super fast 64-bit A7 chip, a new 8 megapixel iSight Camera with True Tone Flash and get this. Touch ID. A fingerprint sensor that lets you unlock your phone by recognising your fingerprint. It's the future.

The 5s also comes in three colours, including gold, silver and space grey and will set you back around £549 for the 16GB model. That's only £80 more compared to the "budget" 5c! Ok, so it's not a budget iPhone like the rumoured suggested.
If you haven't read any of the above, we think this sums up the new iPhones nicely.
Seriously, should you buy one? If you've just got yourself a shiny iPhone 5.
Gutted.
We think waiting for the iPhone 6 might be a good idea. If you're still knocking around with a iPhone 3gs (and we know a lot of people who are!) you might want to get yourself a swanky upgrade.
If you don't value our opinion here are what people are saying on Twitter:
Unashamedly excited to be getting rid of my Xperia for the new #iPhone5SiPhone5C in a couple of months #appleevent

— Jo Flynn (@Flynx13) September 10, 2013
I really want an iPhone 5s purely for the fingerprint sensor. #Apple

— Aminu Sani (@Al_ameen63) September 10, 2013
CAN'T WAIT TO GET MY GOLD iPHONE!! #Apple

— Scott Summers (@ItsScottSummers) September 10, 2013
Only apple can sell the exact same phone, with a different colour and still make millions. #Dissapointed #AppleEvent #notimpressed

— Edgar Regis (@E_Regiss) September 10, 2013
I want touch ID!!! I want colours.... #Apple #iPhone5S #iPhone5C @itsmichaelrossi

— Brandon Tillman (@tillmanation) September 10, 2013
A NEW MUST HAVE ACCESSORY: THE SMARTWATCH
AMAZON RELEASE BRAND NEW KINDLE PAPERWHITE
BEST APPS TO IMPROVE YOUR SEX LIFE TONIGHT