The Bank of England are planning to replace £5 and £10 paper notes into plastic ones in 2016. Polymer to be precise. And this is what they will look like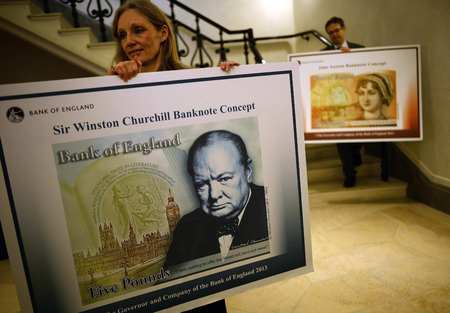 No need to panic, the above are just giant prototypes. The Notes will still look similar and
fit in your wallet
like they do now. And here are 5 reasons why having polymer notes will be a good thing.
Polymer bank notes are cleaner
Polymer notes are
resistant to dirt
so if you drop them in mud they will wipe clean. Very clever.
Polymer bank notes will not disintegrate
If you accidentally leave your polymer note in the washing basket, they will come out of the Hotpoint washing machine like they went in.
Polymer bank notes are more durable
The new notes will last 2.5 times longer than current notes. At the moment £5 note lasts for two years whereas the new polymer note will last four and half years saving the cost of replacing it.
Polymer bank notes are are secure
The use of Polymer makes the notes harder to
counterfeit
. No more cashiers holding up your note in the air. Do they actually know what they are looking for when they do that?
Polymer bank notes are environmentally friendly
No more chopping down trees to make new notes. According the The Bank of England the polymer note beat the paper note in six environment tests only losing out on "ozone creation potential". In
Australia
, polymer banknotes are recycled into other useful plastic items, such as plant pots. Bonza!
One piece of advice. When the new notes come out don't iron them to get the wrinkles out. OR THEY WILL MELT.
GET MONEY SAVVY: UNDERSTANDING PENSIONS
SAVE MONEY: HEALTHY EATING ON A BUDGET
CLICK HERE FOR MORE LIFE NEWS ON HANDBAG.COM