Millie Mackintosh
's wedding make-up artist has let the cat out of the bag and revealed Millie and Pro Green's honeymoon destination.
In a Twitter conversation, London-based make-up artist Naoko Scintu congratulated Millie and Stephen and wished them a happy holiday in her 'homeland'. Naoko's account shows she has Japanese and Italian heritage, implying the couple are going to one of those places.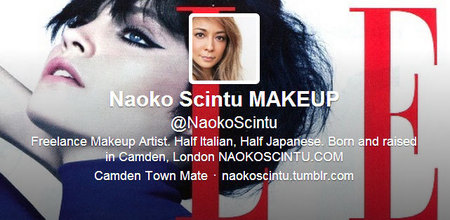 Although Japan is absolutely amazing, we're assuming Millie has opted for something with a little bit more peace, quiet and pasta (especially considering she's barely left the gym for six months...she's probably forgotten what carbs taste like).
Maybe she's heading to Florence or the picture-perfect Italian lakes? We need to know!!!
Thank you @NaokoScintu and @Miguapochino for my hair and make up yesterday! You made my day so perfect x x

— Millie Manderson (@millsmackintosh) September 11, 2013
Thank you @millsmackintosh and @professorgreen for an AMAZING wedding! Had sooo much fun! Enjoy my homeland for your #honeymoon #BigLove

— Naoko Scintu MAKEUP (@NaokoScintu) September 11, 2013
Wherever you're going Mr and Mrs Manderson make sure you drink plenty of Italian wine and eat truck-loads of pizza, pasta, olives, bread, cheese and risotto...
What do you think?
PERFECT PHI PHI: THAILAND'S GORGEOUS A-LISTER
DETOX IN CRETE WITH THE ULTIMATE SPA HOLIDAY
HOW TO SURVIVE AS A VEGETARIAN TRAVELLER