Dearly beloved (and
Brad Pitt
) we are gathered here today (with Brad Pitt) to celebrate the marriage of *random lady* and *random man* in the presence of God (and Brad Pitt)...
If you haven't already gathered from the title and introduction, Brad Pitt crashed a wedding recently. In fairness to Brad, the couple getting married did persuade him to come over and take photos with him...so maybe they crashed his private event.
Either way, we're enjoying this story immensely.
Brad is filming a brand new World War II movie in Blighty, but he was just having a quiet drink in the five star Stoke Park Hotel in Buckinghamshire when the groom decided to call him over.
The bride, Abi Lingwood, said, "It all started when my husband said to me Brad Pitt was at the bar and that I had to go with him. So he dragged me across the hotel. I thought he was joking. Brad said it wasn't a problem and said lovely things like congratulations and I hope you have had a great day and let's have a picture. He was lovely and said I looked nice in my dress."
She added, "The girls were going wild and mental so Brad Pitt and the people he was with went upstairs to a room for their meeting. It has become more of a talking point than my wedding, but that is fine."
Yeah, but Abi, it's kinda' not fine its it...everyone's going to call your wedding the 'Brad Pitt moment' forever.
Brad's not the only celeb who's crashed a wedding recently,
Jessie J did the same thing
earlier this year. At least Jessie did the decent thing and sang the happy couple a few of her top ten hits before she left...what can Brad do? Repeat some of his best movie lines maybe?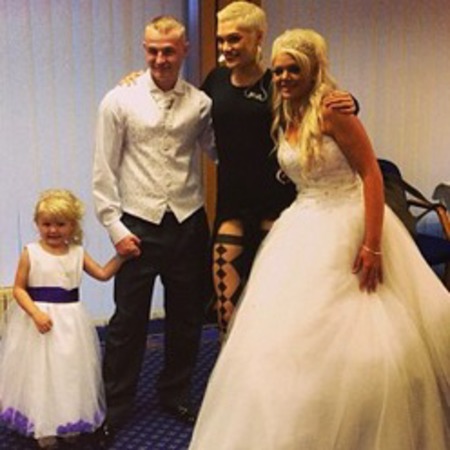 What do you think?
CHRISSY TEIGEN STUNS IN TWO WEDDING DRESSES
HOW TO: PRE-WEDDING PAMPER LIKE MILLIE MACKINTOSH
MILLIE MACKINTOSH GOING ON LUXURY HONEYMOON IN ITALY?