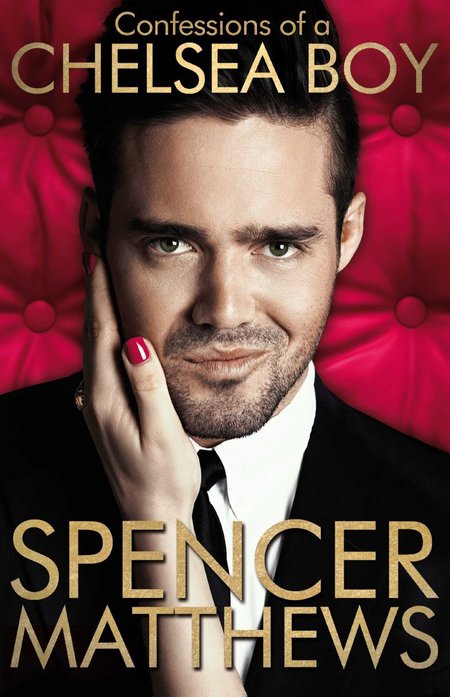 Made in Chelsea
star
Spencer Matthews
has revealed some staggering facts about his sex life in his brand new autobiography,
Confessions of a Chelsea Boy.
The ladies man admits to sleeping with five Canadian tourists at the same time while holidaying at his parents'
Eden Rock Hotel
in St Barts.
In the book he says, "It was entertaining. I wasn't quite ready for that, but no regrets. The bed wasn't quite big enough for the six of us, but we managed it anyway."
And before you ask, the five other participants in this sexual encounter weren't all female. In fact, Spencer recalls one male who got a little 'over-familiar'.
He said, "I was engaged in an activity that had impaired my vision and whilst I was enjoying a h***-job, I couldn't help but notice a slightly firmer grip than had been the case earlier that evening.
"'Ben,' I said, 'stick to the girls, mate. Not my thing'."
Hilarious! But despite his saucy antics, Spencer claims he's a real mummy's boys at heart. "I don't really consider myself a stud. I just take it as it comes. I do find it quite funny because it's just so far from what I was at school. I took Mummy to the cinema last night and I am taking her for a meal tonight. I'm not a bad boy around her."
Spencer recently broke up with his girlfriend
Stephanie Pratt
, sister of Spencer Pratt from
The Hills
, but that didn't stop him from getting his flirt on at his book launch.
Old habits die hard, huh?
Earlier this week Spencer admitted to
New!
magazine, "I'm 100% single now. Stephanie has gone back to Los Angeles. It was always going to be a holiday romance. We are very fond of each other, but it was a ticking time bomb. We always knew it would be short-lived, so we purposefully didn't allow ourselves to fall into the depths of a relationship."
Confessions of a Chelsea Boy: The Autobiography
by Spencer Matthews, £16.99,
here
.
Will you be reading Spencer's book?
WHO THE DICKENS WROTE GREAT EXPECTATIONS?
RACHEL ZOE TEASES LATEST STYLE BOOK
AUTHOR JACKIE COLLINS WARNS AGAINST ONE NIGHT STANDS
KATE MIDDLETON AND PRINCE WILLIAM MET IN SIXTH FORM?