If you thought
One Direction
were going anywhere soon, you'd be wrong. The band have signed a new deal with Simon Cowell's record label Syco.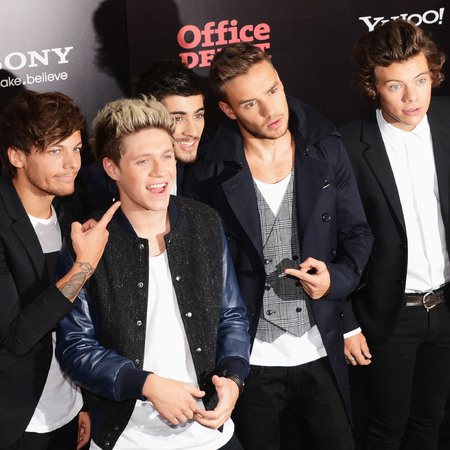 "Simon and the band look forward to many years of continued success together.", a spokesperson said.
While £50 million sounds like a lot, it's probably not a dent in the huge earnings Simon's taking from One Direction merchandise, music, films and their
Our Moment
fragrance.
The deal will mean One Direction will continue releasing new material up until 2015 (that's at least another two albums), including their third album
Midnight Memories
out in November.
Anyone else hoping for a single titled 'We had the Best Song Ever, But This Is Better'? (don't laugh, it'll probably happen)
ONE DIRECTION'S NEW SINGLE DIANA LEAKS ON YOUTUBE
ONE DIRECTION'S HARRY STYLES SPOTTED COSYING UP WITH CARA DELEVIGNE IN LONDON
PHARRELL WILLIAMS CONFIRMS WORK WITH ONE DIRECTION FOR THEIR NEW ALBUM