Britney Spears
has released a preview for her upcoming music video 'Work Bitch'.
The preview shows Britney back to her provocative, sexy best - something we've not seen since 2007's 'Gimme More'.
She recently
announced the dates of her Las Vegas residency
(and if anyone out there would like to buy us tickets, just get in touch) and confirmed that she would be performing 'Work Bitch', some of her new material and 21 of her classic hits at the show.
Britney admitted that being sexy for the video made her feel awkward, telling
E!
: "My choreographer actually, when I was doing the rehearsals for this video, he was like, 'Britney, you are not a sweet mommy in this video. You are nasty bitch mommy in this video'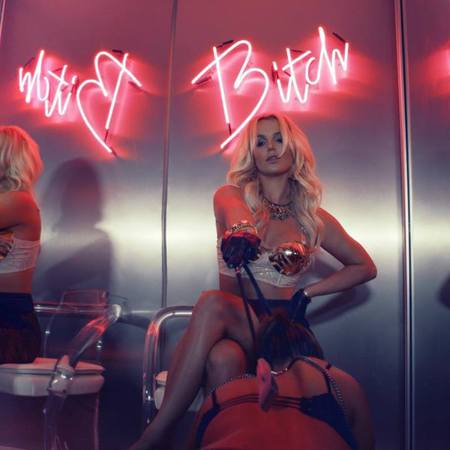 "And I was like, 'OK...' When you start to feel the character, you start to feel silly because you're like, 'This isn't me, I'm not like this'. Moving all sexually and stuff like that. As mommy you feel really awkward doing that."
We think she pulls it off pretty well. What do you think?
The full video for 'Work Bitch' will be released on Tuesday, October 1.
BRITNEY SPEARS WEARS PLUNGING JUMPSUIT FOR PIECE OF ME VEGAS ANNOUNCEMENT
BRITNEY SPEARS AND MILEY CYRUS SING TOGETHER ON NEW TRACK 'SMS: BANGERZ'
BRITNEY SPEARS TEASES 'WORK BITCH' MUSIC VIDEO WITH HOT PICTURE