Miley Cyrus
has opened up about drugs in a new interview with
Rolling Stone
.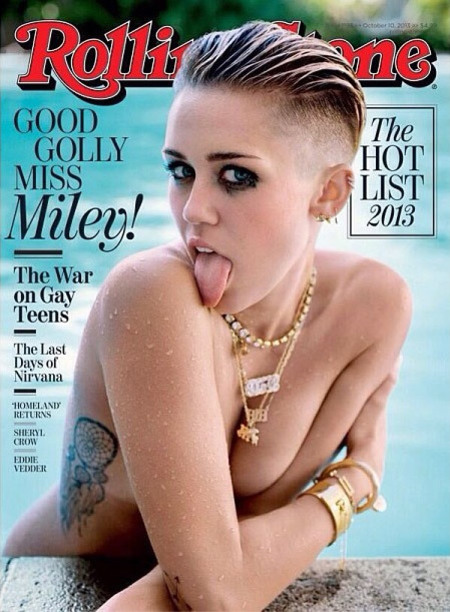 "I think weed is the best drug on earth. One time I smoked a joint with peyote in it, and I saw a wolf howling at the moon.", she
tells the magazine
.
"Hollywood is a coke town, but weed is so much better. And molly, too. Those are happy drugs – social drugs. They make you want to be with friends. You're out in the open. You're not in a bathroom. I really don't like coke. It's so gross and so dark. It's like what are you, from the Nineties? Ew."
We're not sure her father will approve, but he can comfort himself knowing that at least his daughter is against cocaine.
Her statements follow a long line of controversies recently, including
*that* VMA performance
and
appearing totally naked in her video for 'Wrecking Ball'
.
Has Miley gone too far? Let us know in the comments below.

MILEY CYRUS WANTED TO SPLIT WITH LIAM HEMSWORTH IN FEBRUARY

MILEY CYRUS SMOKES AND RAPS IN THE VIDEO FOR 23

MILEY CYRUS'S PIXIE CROP VOTED WORST CELEBRITY HAIRCUT